Trust Our Long-Distance Moving Company in Texas and Beyond
Condor Moving Systems is one of Dallas, Texas' leading long-distance moving companies, setting the industry standards since 2003. Our company slogan is "Moving Anyone Anywhere." Whether this is your first long-distance move or just your first move in a long time, you likely have questions and concerns. Below, you'll find long-distance moving frequently asked questions we often hear from residential and commercial customers. If you have additional questions not covered here, feel free to reach out to our friendly, knowledgeable moving team to get started!
Why Choose Condor Moving Systems for Long-Distance Moves?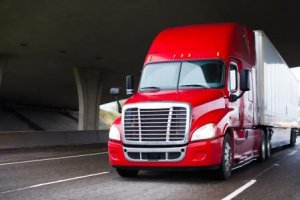 With so many long-distance moving companies to choose from, it can be challenging deciding which one you can trust. If you're in Texas, look no further than Condor Moving Systems. Our company maintains two of the highest certifications in the moving and storage industry. We're proud to be a recognized ProMover through the American Moving and Storage Association, as well as a Pinnacle Mover through the Southwest Movers Association. The latter is a prestigious distinction bestowed upon less than 30 out of 800 moving companies. We're also fully insured, licensed, and authorized to make long-distance moves through the Federal Motor Carrier and Safety Administration. We maintain a top-of-the-line moving fleet featuring state-of-the-art GPS tracking, automatic lift gates, and air ride suspension systems to offer a smoother ride for your valuables. We can also customize our long-distance moving services to include additional items such as packing, storage, or concierge services.
Why Should I Hire a Moving Company Instead of Moving Myself?
You're free to move yourself, but the further the distance, the more speed bumps you may encounter along the way. Moving is less of a hassle when you rely on professional movers to handle the logistics. You won't have to worry about your vehicle breaking down on the interstate or dislocating your hip or shoulder when handling the heavy lifting. Our highly trained moving crews are here to streamline the process, so you can focus on mentally preparing yourself and your family for the move. We take the guesswork out of how many moving trucks and movers will be necessary for the most efficient service. Our expert moving consultants and movers will be there for you every step of the moving process to guarantee your satisfaction. Check out our reviews to see what others have said about our services.
How Long will it take to get my household goods delivered?
Once you have provided Condor Moving Systems with the first date you can accept delivery at the destination our transit time is 1-21 business days from the first date you can accept delivery.
What should I know about moving boxes?
We highly discourage using old recycled boxes for a long distance move.  Old boxes typically do not hold up and are prone to crushing or busting open. Remember when packing your boxes that you fill the boxes all the way to the top  to avoid boxes from crushing. We require that all boxes be labeled with your First & Last name, phone number and address if you have it.
When Should I Contact a Long-Distance Moving Company?
Contacting our long-distance moving company in Dallas as soon as possible is in your best interest, especially if you're planning a move during our busiest seasons (spring and summer). Ideally, you should be able to give a moving company at least two months' notice to ensure availability and properly plan for your move. However, we'll do our best to accommodate you with any last-minute moves.
What Are Your Minimum Charges for a Long-Distance Move?
Our moving rates are based on a minimum charge for 200 cubic feet. Our standard service includes a free binding or not-to-exceed long-distance moving estimate, access to a personal moving consultant and our 24-hour emergency customer line, furniture disassembly and reassembly, blanket-wrapping of furniture with heavy-duty pads, loading and unloading services, and free full value replacement coverage.
Do You Offer Professional Packing Services or Moving Supplies?
Yes, we offer partial- and full-packing services upon request. What may take you weeks or months to do on your own usually takes our experienced moving crews a few hours up to a day to complete. If you rely on us for professional packing, we provide mover-grade packing materials, including boxes, china paper, tape, and bubble wrap. If you plan to pack yourself, we sell moving supplies in our online store. We can also provide custom-built crating for fragile items, including antiques, chandeliers, grandfather clocks, large-screen televisions, mirrors, paintings, and more.
How Do You Protect Furniture During a Long-Distance Move?
When you entrust your belongings to our long-distance movers in Texas, you can rest assured we'll take the same level of care with your fragile items and furniture as we will with your standard items. Using heavy-duty pads, we will blanket-wrap your furniture to prevent damage from scratches and nicks. We also strap everything down carefully inside our moving trucks to prevent settling from occurring during the drive. We're heads and shoulders above other interstate moving companies because of our decades of experience. Should you have any concerns about protecting your furniture, don't hesitate to ask.
Will I Need to Provide an Inventory of Items Being Moved?
We will ask you to provide a thorough inventory of your items being moved. This is essential to the planning process, so that we can accuratly quote your move, the number of movers, materials, and trucks for the job. A list of items that is not acurate will result in extra charges.  Having an inventory for our long-distance movers to check off upon arrival and unloading also ensures everything made it safely from point A to point B. Providing us with a floor plan and boxes marked for their designated rooms upon arrival will also make for a smoother, hassle-free moving process.
Can Your Long-Distance Movers Handle a Piano or Antiques?
Absolutely. We train all of our long-distance movers to handle special care items, which may include pianos, pool tables, grandfather clocks, and antiques. Be aware that special care items may require specialized equipment, so be sure to let your moving consultant know when making arrangements.
Are There Any Items Your Long-Distance Movers Won't Move?
Although we're dedicated to looking out for your best interests, we also have a duty to look out for our employees' best interests and well-being. We will not move anything considered perishable or hazardous. Perishable items that are off-limits include refrigerated and frozen foods, open food products, and plants. Hazardous materials we won't touch include car and household batteries, fertilizer, fireworks, ammunition, poisons, paints, and propane tanks. Please check our complete list of non-allowables or ask your personal moving consultant for more information about specific items.
Do You Offer Furniture Assembly or Disassembly Services?
Furniture assembly and disassembly services are available by request. However, our movers will not assemble or disassemble any ready-to-assemble (RTA) or pressed-wood furniture, bunk beds, or cribs. You may want to assemble or disassemble these items yourself for the safest transport.
Can Your Movers Connect/Disconnect Appliances or Electronics?
For safety reasons, our movers cannot connect or disconnect major appliances or electronics. We also do not connect or disconnect exercise equipment, trampolines, or playground or swing sets. Third-party services are available per request.
Do You Offer Short-Term or Long-Term Storage Options?
Absolutely. We understand not all people making a long-distance move are ready for item delivery right away. That's why we provide both short-term and long-term storage solutions in our 20,000-square-foot climate-controlled warehouse. Our storage services are ideal for anyone moving within Texas, including all the major cities such as Dallas, Fort Worth, Austin, San Antonio, and Houston. All shipments placed in our storage facilities are inventoried and kept together securely for your peace of mind. Storage is billed monthly, with rates starting at just $125 per month. Please contact us today for more details.
How Should I Prepare for My Long-Distance Move in Texas?
Your personal moving consultant will go over a moving checklist with you to ensure everything moves along at the right pace. If possible, you should contact us to make arrangements at least two months before your move. We'll go over all the costs involved and our policies. You'll want to begin packing about a month before your move. This gives you plenty of time to discard or donate any unwanted items, so that you can travel lighter on your moving day. Utilities will need to be notified to connect and disconnect your services in both locations. A change-of-address card should be completed with the post office at least two weeks before your move. View our blog or useful links for additional moving tips!
What Happens if Items Are Lost or Damaged During Transport?
Condor Moving Systems is so confident in our movers that we offer free full value protection coverage with only a $500 deductible on all of our long-distance moves. This type of coverage offers a higher level of liability than basic carrier's liability. Under full value protection coverage, the replacement value is calculated by multiplying the weight of the article by $6.00 per pound per article. The coverage minimum is $15,000, with additional amounts available in $5,000 increments. You should familiarize yourself with your rights and responsibilities and the claim filing process for lost or damaged items during transport. Our moving consultants would also be happy to help address your needs.
What Happens if I Need to Reschedule My Long-Distance Move?
Should you need to reschedule your long-distance move, please contact our team as soon as possible. Deposit are non-refundable, but we'll do our best to accommodate your scheduling needs. Our long-distance moving company provides free binding and not-to-exceed moving quotes for customers in Dallas and surrounding cities, including Plano, Arlington, Grapevine, Fort Worth, Richardson, Denton, Irving, Austin, San Antonio, and Houston. Contact us today via phone or our online quote request form!