Request a Local or Long Distance Moving Quote
Long Distance Moves As Low As $899.00
Condor Moving Systems - Texas Interstate Movers
Local & Long Distance Moving Services
About Condor Moving Systems
Moving cross country and need a mover you can trust? With over 17 years experience specializing in long distance moving, fully licensed and insured, and two of the highest distinctions and certifications in the moving industry we adhere the highest standards in our industry, moving anyone anywhere. Our local intrastate moving service expands throughout the state of Texas; whether your moving locally in the Dallas/Fort Worth Metroplex, Austin, San Antonio or Houston Condor Moving Systems can customize our moving services to suit your needs anywhere in Texas; our goal is to become the mover you can count on as our moving crews take great pride and care in moving our friends and neighbors within the "Friendly" State of Texas.
Let Condor Moving Systems provide you with quality moving services at the most competitive rates. Condor offers wide range of services from partial-packing service to full-packing service or short-term to long-term storage solutions and automobile transport, shuttle service, crating, handling of antiques, pool table and piano moves. Fully licensed and insured for your peace of mind, we are a certified Pinnacle Mover and proud member of the Southwest Movers Association and a recognized ProMover through the American Moving and Storage Association. These memberships commit us to maintaining a high industry standard by providing service that is always efficient, reliable, professional and safe.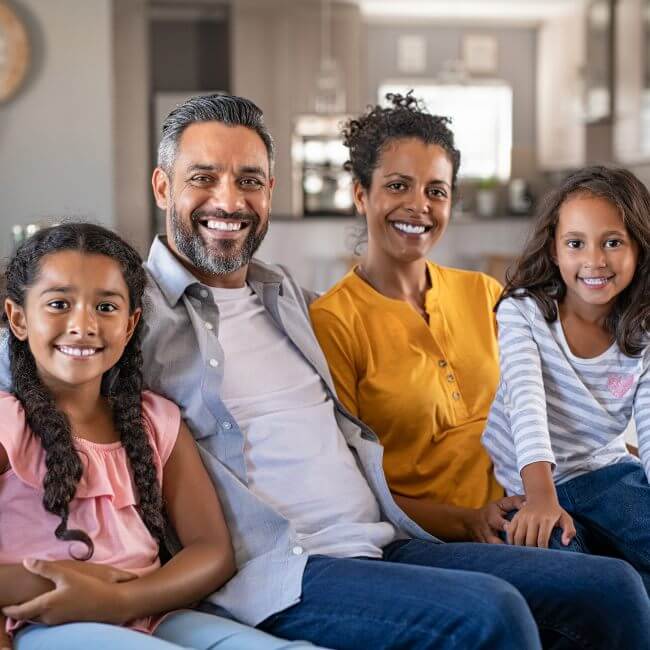 Condor's Moving Certifications & Accolades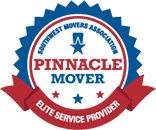 SMA Pinnacle Mover
As a Pinnacle Mover Condor Moving Systems has passed a rigorous certification process that can give our customers peace of mind that Condor Moving Systems is the right choice. We are proud to be a Pinnacle Mover Certified Company in Arlington TX, and happy to serve clients across Texas and the DFW region, including cities like Dallas, Houston, Austin, San Antonio, Fort Worth, and many others.

AMSA ProMover
As a ProMover Condor Moving Systems has agreed to abide by the American Moving and Storage Association code of Ethics and passed a review of professional business standards before being recognized as a quality moving company. Condor Moving Systems has signed an agreement affirming to uphold the American Moving and Storage Association rules to provide quality moving services. Typically the ProMover program applies to interstate commerce "state-to-stat" moves but in some states it includes local movers. The main purpose of the ProMover program is to promote ethical principals in the moving and storage industry.
Long Distance & Interstate Moving
If you're moving a long distance across the Lone Star State or moving out to a new home in a different state — Condor Moving Systems is ready to pack up your stuff! We've driven across all corners of Texas and can take your belongings from Amarillo all the way down to McAllen safely. Our drivers have been crisscrossing Texas for over 17 years and know several highways from the back of their hand. We never get late or lost when transporting your prized possessions. And if you're leaving Texas for a new home in a different state, we offer interstate moving. Just talk with us and we can offer a quote on your move to a new address.
Full-Value Protection on Texas Interstate Moving
We're so confident that your items will be delivered safely that we offer full-value protection on all our long-distance moving services. That means we cover the full value of all your items — free of charge — and with only a $500 deductible! In other words, you'll only lose $500 if anything bad happens, but we promise we'll do everything in our power to guarantee a safe delivery. In 17 years, we've never had any issues! Most moving companies charge you a rate from 60 cents to 6 dollars (per pound per article) for this coverage, but we offer it to you 100% free. It just goes to show how much we believe in the safety of our interstate, long-distance moving services.
Your Very Own Personal Moving Consultant
When you get in touch with us, we'll get a Personal Moving Consultant to take care of your move. That's right: a personal consultant who will hear all about your move and cater exclusively to your needs. As soon as you contact us for a quote, we'll set up a consultant for you. So, instead of dealing with moving companies that juggle several clients and don't give you proper service, we at Condor Moving Systems set up our schedule for you: from the moment we pack, we serve you exclusively until the truck gets there.
And rest assured that we help you from start to finish with moving supplies, special care for packing antiques, and storage:
Moving supplies: we have an online shop with boxes, tape, and other supplies for your move. And in case you don't know how many supplies to purchase, our team can provide everything for you with our full-packing service.
Special care item moving: pianos, cuckoo clocks, and antiques: we put your precious items in crates with plenty of padding to make sure they arrive safely at your new home.
Storage: in case you don't have a place to stay yet, you can store your belongings in our warehouse. We'll keep your items safe and move them out whenever you're ready!
And when we arrive, we don't just drop off the boxes in the driveway and leave. Our team will unload all your goods and even place furniture wherever you want in your house. We want you to have your house just the way you like it as you move in, and our professional, licensed movers will do their part to make it happen.