Move Today With Condor Moving Systems
For over 15 years, Condor Moving Systems has provided businesses and residents with expert moving services. When you need to relocate to Colorado from Texas, Texas to Colorado, or to anywhere else in the continental United States, we are the team to call. Because of our time in the industry, we can provide our customers with the best moving services, supplies, and equipment. Count on us to also handle your move in one trip, no matter the distance. And if you need storage for any reason, we can help provide a solution for you with that as well. Give us a call today to schedule our initial consultation. We will provide you with an estimate for all moving services needed to meet your needs, wants, and budget.
Moving Services Available From Condor Moving Systems
We understand plenty of movers in the area can help with your next relocation project. Still, none of them match our dedication and commitment to ensuring it goes as smoothly as possible. In our consultation, you and our professional will develop a personalized plan of attack for your move and create contingencies based on issues we have seen in the past and heard from previous clients. We work diligently to prevents these, and all of our movers and rives come equipped with all the proper licensing and insurance to keep everyone and everything protected. Check out all of the moving services we provide below: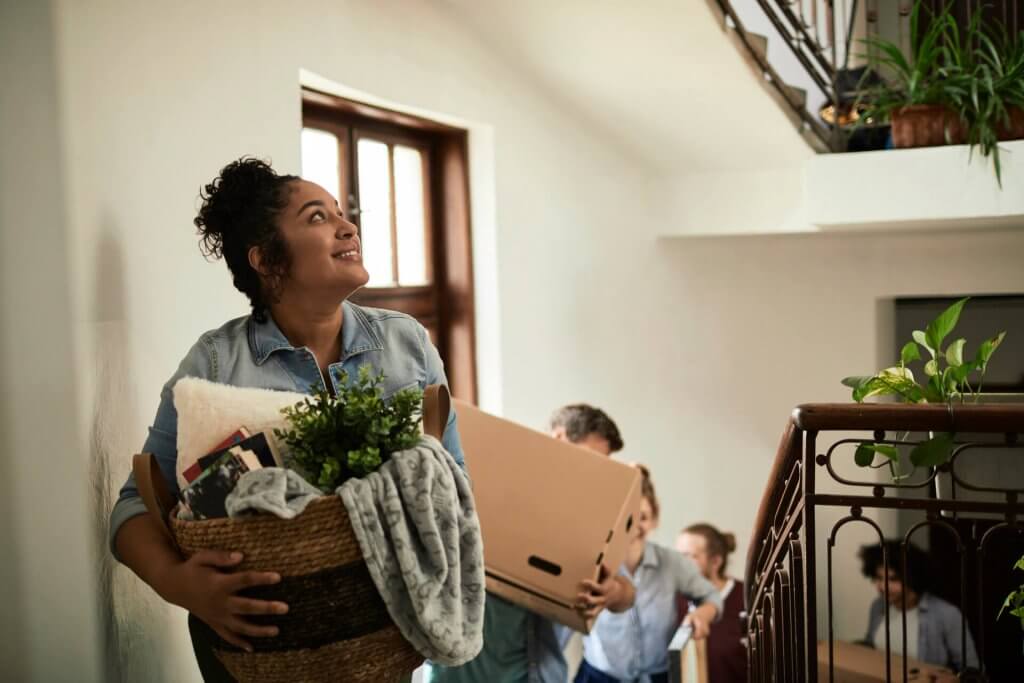 Pre-move consulting
Most comprehensive and detailed cost estimates
Project management on-site supervision
Office furniture moving
Preliminary installation of floor, wall, and door covers, including durable Masonite
Cubicle, systems, and furniture moves
Crate rental (secure ties)
Library carts and machine carts
Post-move services
Local office moving
Long-distance office moving
Gain Access to Modern Storage Facilities
Whether it's a surprise or you've planned it, you may need a storage facility for your items while transitioning to your new office or home. Thankfully, Condor Moving Systems has you covered, literally. Our team developed these modern storage facilities to protect your couches, tables, clothes, and more when moving. Our state-of-the-art facilities are also equipped with climate-controlled technology to prevent the outside weather from affecting them. Short-term storage lasts 30, and anything after that is considered long-term. However long you need these moving services, we can provide you with the necessary space. As well, everything is inventoried to help hold us accountable for your belongings. When you are ready to receive them, simply call, and we will set up delivery or pick-up options.
Condor Moving Systems Easily Handles Long Distance Moves
Long-distance moves are no problem for our drivers and movers. They have all received the required training and certifications to be licensed and insured when transporting to your new home or office. We can get you where you need to go safely and securely in the lower 48 states. So whether you are moving to or from Colorado, our staff has the ability to deliver your possessions there. We also get it done in one trip to prevent time wasted. Get your employees back to their office sooner and have your family exploring their new space sooner with Condor Moving Systems.
Moving Soon? Call Condor Moving Systems!
Condor Moving Systems is the team to trust when you need to move down the street or across the country. For more than 15 years, our staff has dedicated themselves to the proper handling, packing, and unloading of unique items to ensure we can handle whatever you have for us. Our reliable trucks and modern storage facilities are also at your disposal. Give us a call today, and schedule your initial consultation. We will go over all your needs and wants to provide you with an estimate for all the required moving services.