Taking the Stress Out of Moving
A stress-free moving experience? It sounds too good to be true. While there will always be some stress involved with moving to a new home, the team at Condor Moving Systems is here to minimize the hassle. We're here for Virginia residents moving to Texas, and Texas residents starting a new life in Virginia. Over the years, our movers have seen it all, and we can transport even the most fragile and bulky items. Learn why so many Virginians and Texans see us as a premier moving company.
Choose Us for Local and Long-Distance Moves
Our team is well-versed in both local and long-distance moves. We understand the added headache that comes with transporting all your possessions halfway across the country. Nevertheless, it's our goal to ensure you and your family enjoy a streamlined moving experience and can focus on saying goodbye to friends and tying up loose ends at your job. Here are just a few of the moving services we offer for long-distance customers: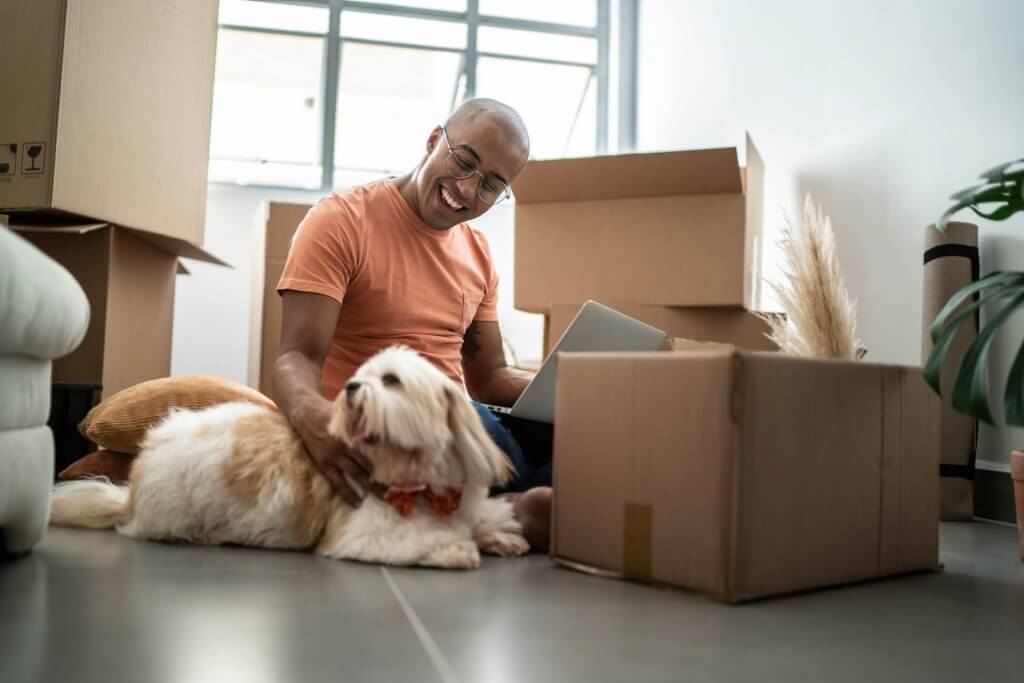 Loading and unloading
Blanket padding
Downsizing
Concierge service
Liability coverage
Your Go-To Residential Movers
If you're moving to a new home in Texas or Virginia, we have you covered. Our team is proud to have helped so many people moving to Texas, and our services are tailored to each customer's unique needs. We can even take on these types of specialty residential moves:
Government Relocation: Government employees often need a streamlined moving process so they can start their new position as soon as possible. These moves often happen with short notice, but you can rest easy knowing the Condor Moving Systems team is here for you.
Military Moves: Moving from Virginia to Texas as a member of the military comes with a specific set of challenges. Fortunately, our team has worked with numerous military families over the years, and we'll handle your case with speed and world-class service.
Senior Moves: Seniors may have an especially difficult time moving. We're glad to help our older friends move with ease and start the downsizing process.
Available for Corporate Relocation
Relocating to a new office building isn't easy, even if you're just moving down the street. Companies moving to Dallas, TX count on Condor Moving Systems for comprehensive corporate relocation services. Our team can handle all the nuts and bolts of moving, and you can expect all the following from our experienced movers:
An on-site liaison to answer your questions
Efficient packing
Little to no downtime
Unpacking
Help with setting up your new office
Helping You Take Your Homestead to Virginia
The team at Condor Moving Systems is glad to partner with you as you make the move from Virginia to Texas or vice versa. We know all the challenges that come with moving, and we're proud to have helped so many families, government employees, and businesses move to a new location. Our team is dedicated to creating a stress-free process for our customers, and we're always here to address your concerns. Reach out to us today to learn more about our moving services.