Condor Moving Systems provides exceptional local moving services and long-distance moving services; with every move when you hire Condor Moving Systems you can expect:
Work with Condor Moving Systems from A to Z
Always Receive Prompt and Friendly Moving Services
Free Moving Estimates "Binding and Not-To-Exceed Moving Quotes"
Competitive Rates
Highly Skilled Moving Crews and Drivers
State Of The Art Moving Equipment
On-board GPS Tracking on most vehicles
Moving Coverage Options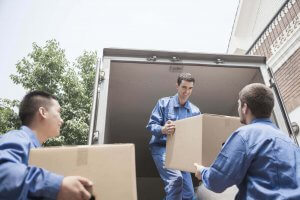 Moving Services You Can Trust
Condor Moving Systems can handle any size move whether you are moving a few boxes or a household full of furniture Condor Moving Systems is here to help. Condor Moving Systems offers an array of moving services to help make your move an easy and hassle-free.  Condor offers Local Moving Service, Long Distance Moving Service, Packing & Crating, Storage Services, Special Care Item Moving and Auto-Transportation.  When moving with Condor Moving Systems; Condor will provide you with an exemplary moving service; proven by holding Pinnacle Mover and ProMover recognition.  When hiring a moving company you can trust Condor Moving Systems with your possessions. Condor Moving Systems backs our service by providing coverage options that are right for you. When planning a move check out our free moving check list to help you plan your upcoming move.
The Right Moving Services Make All the Difference
Moving to a new home is an exciting time. The possibilities looking forward seem limitless, and there's nothing like a fresh start. Given all this excitement, it's easy to overlook some of the details that need to be handled when you're getting ready to move. That's because this is an involved logistical exercise to say the least. This is also why you should work with a moving services company that helps to take care of all the details relating to relocating your belongings to your new home safely and on time. 
Condor Moving Services in Texas has been helping people make that fresh start efficiently and without worry for years. When you hire us, we take care of things – it's that simple. We do what you need us to do and we offer input on things that those who are not professional movers may not be aware of. We free you to focus on your own "to-do" list that, once you hire us, no longer includes making sure your things arrive in your new home.
Your Move Is Our Move
Specifically, when you have us handle your moving services, we literally treat your move as though we were transporting our own possessions. We carefully pack our moving trucks so that everything fits snugly and securely. We never, ever handle any item with anything but the utmost in care when loading or unloading it. We drive our trucks carefully to minimize the chance that something could shift, fall and wind up damaged. As we mentioned above, we take care of things. 
Once we arrive at your new home, our moving services come standard with an intensely focused attention to all the details. We account for every box, every piece of furniture and everything that was loaded in our truck before we finish any job. If something does suffer damage, which can happen from time to time regardless of our level of care, we take care of things openly and responsibly, whatever needs to be done.
In short, we are your moving partner. Whether you're looking for moving services in Texas, moving services out of state or something else, we're here to answer your questions and to help you all the way through the process. Give us a call today to find out more about how we can help you take an important step towards your exciting new start in life.
Our moving service areas include the following cities but are not limited to:
Texas Moving Service Locations
Oklahoma Moving Service Locations
Moving Company
Condor Moving Systems, established in 2003, is a full service moving company based in the Dallas/Fort Worth area. Our moving company services 48 states including the entire state of Texas. Our moving company specializes in residential and commercial moves – local and long distance. Condor's moving company, much like our namesake the California Condor, was founded on the principal of being unique, majestic, superior and soaring above the rest. Our moving company has created a likeness of the Condor image into our moving company's mission of providing superior moving services above all other moving companies.
Our Dedication to Quality Moving Services
At the heart of our moving company is our dedicated moving team – from our knowledgeable moving consultants to our experienced movers – our moving company's heart is strong and customer focused. Every member of our moving company's team has years of applied and specialized knowledge to create, customize and implement all your moving needs. You'll always be greeted by a friendly voice over the phone or a cordial smile on moving day. Read more about our moving company's team and contact one of our moving consultants today!
Our moving company's impressive fleet of trucks are top of the line and integrated with state of the art tracking and moving equipment for a safer and smoother ride for your possessions.
Our moving company offers a wide array of moving services to meet all your moving needs. From full packing to partial/fragile packing, long term/short term storage, crating, specialty care items and automobile transport our moving company can build your own unique moving package – all with one moving company. Even moving supplies can be purchased directly from our moving company and with free shipping!
Our moving company is fully licensed by Texas Department of Motor Vehicles and Federal Motor Carrier Safety Administration. Condor Moving Systems is also insured and offers Basic Carrier's Liability or Full Value Protection coverage on every move. Ask your moving consultant about our free full value protection coverage on all our long distance moves! After many years in business, our moving company's history of dedication to quality results and client satisfaction has earned our woman-owned moving company two of the highest distinctions in the moving and storage industry. As a ProMover and a Pinnacle mover you can rest assured your possessions are in safe hands with Condor's moving company.
Frequently Asked Questions From Movers You Can Trust in Texas
When it comes to relocating, we all have questions—lots of them. At Condor Moving Systems, we understand that moving can be complex and uncertain. So, we've put together this FAQ to help answer some of the most commonly asked questions about our moving services. Whether you're in the market for long-distance movers or a local pickup and same-day delivery, we've got you covered.
When is the Best Time to Move in Texas?
In Texas, the climate plays a big role in determining the best time to move. While we offer moving services all year round, many people prefer to move between October and April to avoid the scorching summer heat. However, if you're looking for more affordable rates, mid-week and mid-month dates usually offer the best prices. It's all about finding a balance that works for you.
How Long Does it Take to Move a Home?
The time it takes to move a home can vary greatly depending on several factors: the distance of the move, the size of your home, and the volume of belongings you have. For local moves within Texas, it could take as little as a day. However, if you're looking at long-distance moving, it typically takes 1 to 10 business days, or sometimes greater depending on the destination. We recommend getting in touch with us for a more accurate estimate tailored to your needs.
My move date changed. What should I do?
We understand that life happens, and sometimes plans change. If your move date has changed, simply give us a call as soon as possible to reschedule. While we can't guarantee the same rates or availability, we will do our best to accommodate your new timeline.
Do I need to be present throughout the move?
While you don't need to be present for the entire process, we do recommend that you're there for the initial and final walkthroughs. This ensures that everything is moved according to your wishes and gives you the opportunity to supervise the loading and unloading of your items from the moving truck.
What packing options do you offer?
At Condor Moving Systems, we offer a range of packing options to suit your needs. You can opt for full-service packing, where we handle everything from disassembly to wrapping and boxing up your items. If you prefer a more hands-on approach, we offer moving boxes and materials for self-packing. You can even choose a hybrid option where you pack some things, and we handle the rest.
Why Choose Condor Moving Systems?
Choosing the right moving company can often feel overwhelming, given the array of moving services available. So, why should Condor Moving Systems be your first choice? For starters, we bring over a decade of expertise to the table, positioning us as the go-to moving company in Texas. Our seasoned long-distance movers are adept at handling all the intricacies involved in long-distance moving, making sure that your belongings reach their destination securely and efficiently. Whether you need moving boxes, a moving truck, or a full-service move, our diverse range of services is designed to meet your every need.
What is Your Next Step
Ready to make your move? Whether you're relocating within Texas or embarking on a long-distance move, Condor Moving Systems is here to help. Don't compromise your peace of mind, choose the movers who offer reliability and professionalism every step of the way.
Contact Us Today For a Free Moving Quote
We stand behind our moving services from your initial inquiry for a moving quote to the careful placement of your last item by our movers, we look forward to assisting you with your upcoming move. Please contact our sales office at toll-free 877-460-6683 or complete an online quote request to be contacted by one of our friendly Moving Consultants for further details about our moving services.