Special care items such as Pianos, Pool Tables, Grand-father Clocks and Antiques require proper professional packing and handling to ensure that they are properly protected and safely transported during a move. Our professional movers are trained and experienced at handling these items with extreme care whether you are moving down the street or across the country.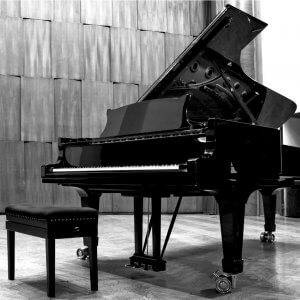 Piano Moving
Condor Moving Systems can assist you with moving a Spinet, Upright or Grand Piano. Condor is equipped with the proper tools and packing materials to prepare and move your piano safely. When moving a piano Condor will handle your piano with the upmost care.
Your Piano Move Will Include:
Removing Legs
Generously using moving blankets to protect the piano body and create a custom box to cover the body
Wrap the piano parts with moving blankets
A piano board will be used to handle the piano body, part bags or a small box is used to secure loose pieces
News print is used to cover the piano keys and a 4-wheel dolly is used to avoid moving the piano by hand
Keep in mind movers do not re-tune or cover retuning costs of any piano after it is moved so always budget for re-tuning your piano after your move. Piano handling and packing charges apply please contact your moving consultant for more details.
Pool Table Moving
Condor Moving Systems provides moving services for both slate and non-slate pool tables.
To ensure safe transport for moving your pool table our moving service includes:
Disassembly of the pool table
Packing of the pool
Important things to remember when moving a pool table is whether or not you plan on reusing the felt on your pool table and who will re-level your table at the destination. If the felt is worn out or cannot be removed easily more than likely you will have to re-felt your pool table which will require that you hire a professional third party to re-felt your pool table after it is moved. Condor Moving Systems will not re-level pool tables at the destination unless you request the service which is provided by a third-party vendor. Additional handling and packing charges apply please contact your sales consultant for more details.
Grandfather Clock Moving
Grandfather clocks require special handling and care when moving. Preparing your grandfather clock for safe moving is crucial regardless the distance of your move. To prepare your grandfather clock for moving Condor will remove the weights from the clock, wrap the weights with moving blankets, place moving blankets inside the clock to stabilize it and finally wrap the exterior with bubble wrap and blankets to properly protect the body. Condor recommends original packing materials if you still have them for the weights of your grandfather clock. Additional handling and packing charges apply please contact your sales consultant for more details.
Antique Moving
Antique Moving requires special care and attention; we know most antiques are irreplaceable or precious heirlooms. Depending on the antique your moving consultant will make the right recommendation for packing. Its highly advisable that all antiques are crated. When moving your antiques Condor requires that all antiques are professionally packed, declared on the shippers high value declaration form, marked on the shippers inventory. Its advisable to have a written appraisal of your antique prior to shipping for coverage purposes.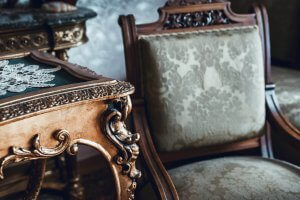 Please make your sales consultant aware of such items, to ensure the movers have the proper equipment to secure these items for safe transport. Your sales consultant can provide you with an estimated cost for the handling bulky items.