Trust us to Relocate Your Pool Table
Pool tables are a fantastic addition to any home, but they can be challenging to move. The professional pool table movers at Condor Moving Systems offer a pool table moving service throughout Texas. Pool tables can weigh as much as 1,000 pounds or more, so attempting to move them yourself is not recommended. Our pool table movers have the proper training and experience as well as the correct equipment to relocate your pool table. We will safely disassemble, relocate, and re-install your pool or billiard table so you can continue to enjoy it for years to come. Learn more about our pool table moving company and get in touch with us to request a quote.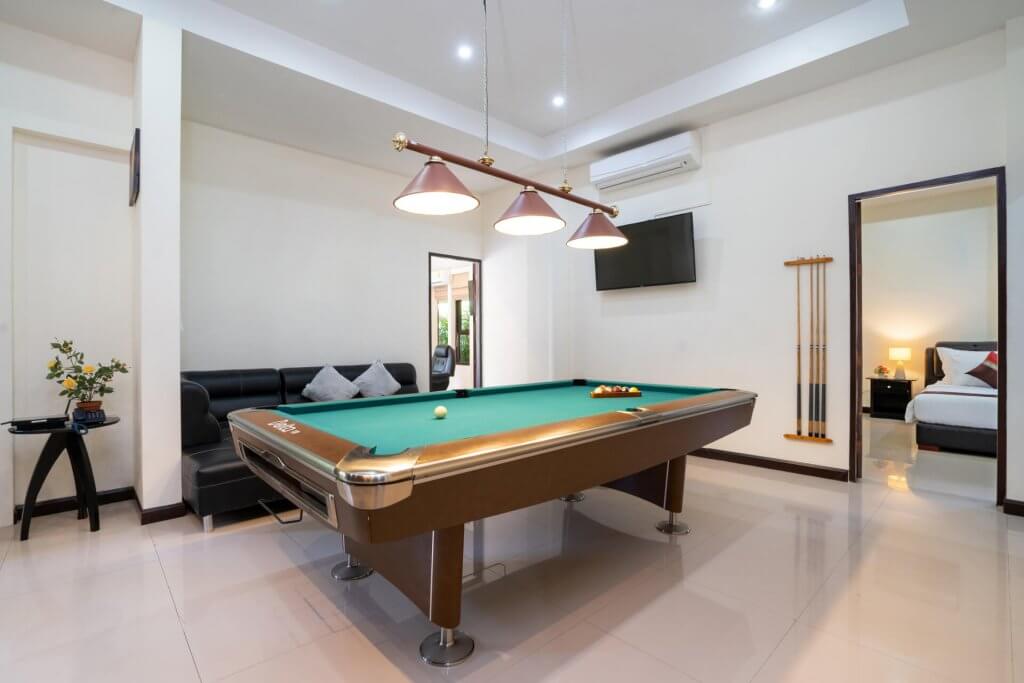 Pool Table Moving at an Affordable Cost
Some homeowners are hesitant to hire a moving company to relocate their pool table because they think the service will be too expensive. The truth is that you can't afford not to hire a professional pool table mover because moving it yourself can lead to thousands of dollars in repair or replacement costs. Not moving your pool table properly could result in irreparable damage. We often get asked how much it costs to move a pool table. Our pool table moving price depends on several factors, including the size of your pool table, how far you're moving, and more. Other factors that impact the cost of pool table moving services include the type of play surface, whether you have stairs, the age and model of the table, and more. Local moves may be charged at an hourly rate, whereas long-distance moves are often charged by weight and distance. We would be happy to provide you with a pool table moving quote.
The Benefits of Using a Professional Pool Table Mover
You wouldn't hire a pool table mover if you didn't receive any benefits from doing so. We've heard many stories of homeowners attempting to move their own pool tables, and most of them don't go so well. Hiring an experienced pool table moving company means your pool table will be relocated by licensed and insured professionals who are experienced and trained in moving pool tables. Our team has the right equipment to disassemble, transport, and reassemble your table. One of the most significant benefits is that you'll rest easy knowing our experts will transport your pool table safely.
Our Pool Table Moving Services
There's a lot more to moving a pool table than you might think. These tables are some of the most challenging items to move. Check out some of the pool table moving services we offer:
Disassembly – While sometimes disassembling a pool table is unnecessary, most modern tables are made up of a three-piece slate requiring complete disassembly to relocate. This task includes removing the tables from below the pockets, taking off the felt and side rails, removing the slate and legs, and more. Care and precision are required to ensure proper function after your table has been moved. We offer complete pool table knockdown services.
Pool Table Moving – We can help you move your pool table from one room to another or across the country. We wrap each piece with the proper materials and use a pool table moving dolly. Your pool table will be secured properly on our truck, so it does not shift or become damaged during transport.
Pool Table Setup & Installation – After your pool table has been moved, it will likely be in multiple pieces and require set-up or reassembled. We perform professional leveling to ensure your pool table has a flat and even surface.
Moving All Types of Pool Tables
Pool tables are not one-size-fits-all. There are multiple shapes, sizes, and colors of pool tables for homes and businesses. Allow us to move your slate pool table, wooden pool table, metallic pool table, acrylic pool table, billiards table, and more. We take care of every pool table as if it were our own and can answer any questions you might have about the pool table relocation process.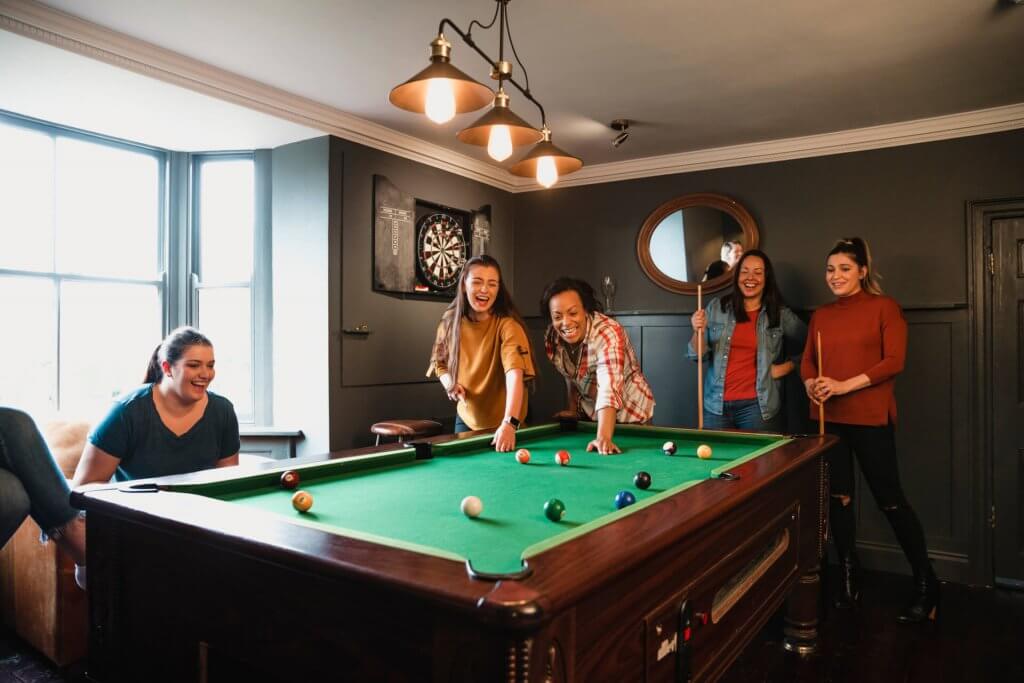 Pool Table Care Tips
Taking care of your pool table is essential if you want to be able to enjoy it for many years. The team at Condor Moving Systems always provides extreme care for your pool table while moving it, but you should start caring for it from the moment you purchase it and bring it home. Pool tables are beautiful additions to homes or businesses, but they require some upkeep to maintain their beauty and functionality. Be sure to use a pool table cover when you are not using the table. Doing so will help the cloth not fade or collect dust. Clean the surfaces of your pool table using a soft, dampened cloth with water or a non-corrosive wood polish. Your pool table can be brushed with a table brush after you use it each time. This task removes chalk and dust. You can even give your table an occasional gentle vacuum. Clean the pool table leather pockets using a soft dampened cloth and water or a clear leather cleaner. Do not drag your cute over the leather pocket while in play. Clean the pool balls using detergent and water or a special ball cleaner. Avoid using your pool table as a countertop, smoking near the table, sitting or leaning on the table, putting drinks on the table, or taking high-risk shots while playing.
Get Your Pool Table Moving Quote Today
Now that you know more about the pool table moving process and why you should leave it to our experienced professionals, it's time to get started with your pool table moving quote. The team at Condor Moving Systems specializes in local and long-distance moves throughout Texas, including Austin, Dallas, Fort Worth, Houston, San Antonio, and more. Our local movers also handle office moving, corporate relocation, packing and crating, storage services, auto transportation, moving supplies, and so much more. Contact us today to schedule your move or request your quote.