Trusted TX Military Moving Company
The men and women of the United States military are no strangers to adapting to new situations. The team at Condor Moving Systems is here to assist you with our military moving services throughout Texas. Our military movers thank you for your service to our country and want to help you get to your new home smoothly. We're honored to be one of the military moving companies helping members of the military with their local or long-distance moves. We offer services for active duty, military veterans, and disabled veterans. Be sure to get in touch with us if you're moving between duty stations or you have another military moving situation. We're happy to provide military moving quotes, so don't hesitate to get in touch with us.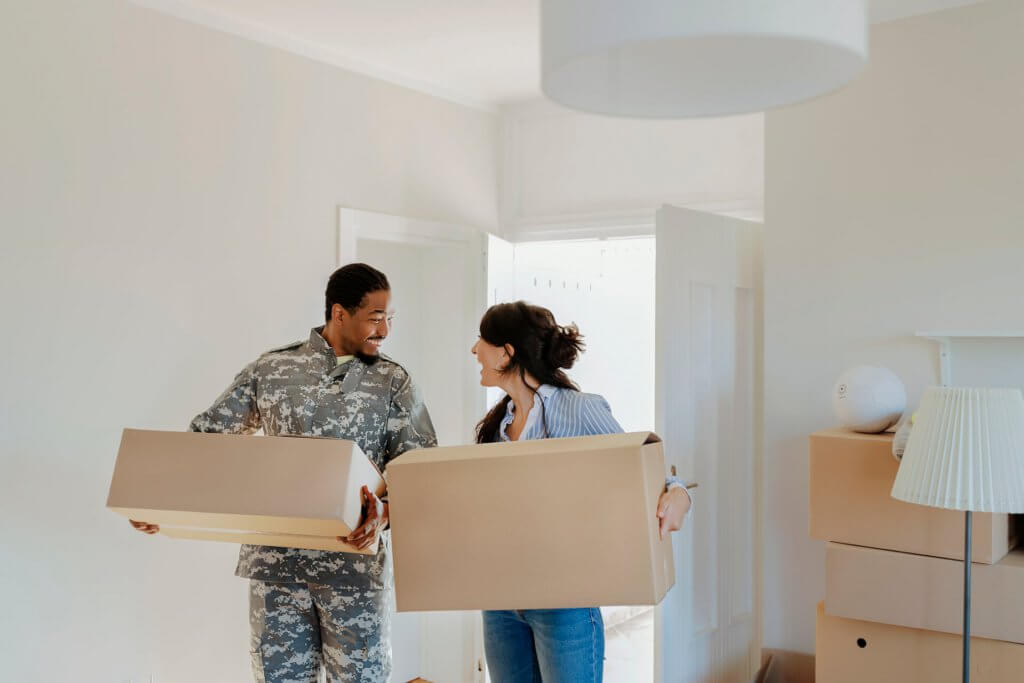 Offering Local & Long-Distance Military Moves
Our military moving company is here to assist you with your local or long-distance military move. We have the experience and equipment necessary to make you move as smoothly as possible. Our professional movers fulfill government requirements related to military moving. We value customer service and communication, so you stay up to date on the status of your move. We're happy to answer your questions about your military move and provide military moving quotes and military moving tips for you.
Understanding Your Military Moving Options
If you're relocating as a member of our military, you have options. You may be able to coordinate your government move with your local transportation office or set up arrangements through a personally procured move. With the PPM option, you will be reimbursed up to the cost of the government move. You can choose your preferred method of moving, including the professional movers at Condor Moving Systems. Be sure you undergo any required counseling and pre-approvals at your local TO so you receive full reimbursement for moving costs. Some military members are able to do their counseling online as well.
Moving Entitlements Under a PCS
If you're a military member relocating, you may be dealing with a PCS, a permanent change of station. These directives send many military members to different bases permanently. As a military member, you have certain entitlements under a PCS related to moving your household (sometimes known as a household goods move or an HHG). Learn more about the moving entitlements under a PCS:
Weight Allowances – If you're dealing with a PCS, you will be given moving and non-temporary storage weight allowances. These allowances depend on your rank and number of dependents.
Dislocation Allowances – The government does not fully reimburse your moving costs, but the dislocation allowance offsets the cost of your PCS. The amount you can be reimbursed for depends on your rank and how many dependents you have. Your dislocation allowance can range from hundreds to thousands of dollars.
Travel Expenses – The government pays for you and your dependents to travel to your new base, including a per diem for food, certain expenses, and transportation using your personal vehicle or other means, such as train or airline.
Professional Books, Papers, & Equipment Allowance – You will be given a 2,000-pound weight allowance to ship any gear you need to perform your official duties. Be sure to carefully inventory and weigh these items separately from your personal belongings to ensure they do not count against your household's weight allowance.
Non-Temporary Storage – Under certain circumstances, non-temporary storage or long-term storage may be authorized. Be sure to check with your TO once you receive your orders.
Temporary Duty – You will be given a ten-day leave that doesn't count against your normal leave time when you receive your PCS order. This gives you the time you need to relocate or find housing in your new station of duty.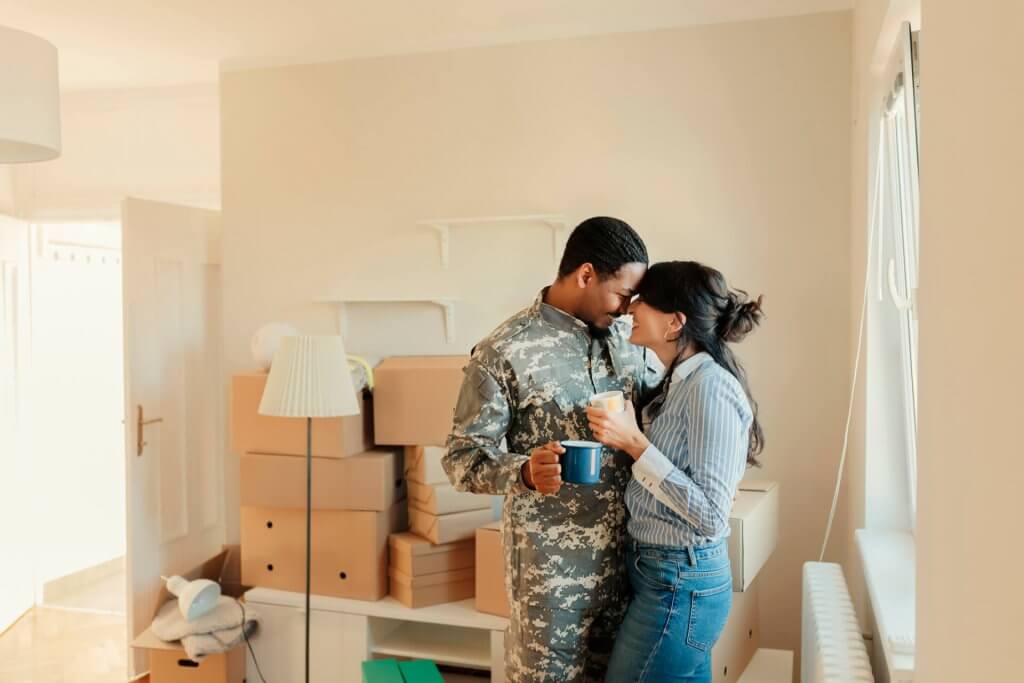 Military Moving Tips
While you can count on our military company to take care of most aspects of your military move, there are some tips you can do on your own to help your move go more smoothly. The first thing you should do is get rid of any belongings you no longer want or need. If you have not opened a box since you moved last time, you may want to get rid of it. Once you find out you are being re-stationed, it's a good idea to go through your home to find items you can sell, throw away, or donate. Once you get closer to moving day, pack a first-day box that will not go on the moving truck. This box should contain any items you may need once you arrive at your new station, including extra clothing, toilet paper, and more. Take pictures or videos of your goods to inventory them for moving. You may want to have your valuables appraised in case you need to be reimbursed for them. Make sure to stay within your weight allowance so you won't be charged extra. Getting rid of the belongings you don't need can help with this task.
Get Your Military Moving Quote Today
Once you get your orders to move, there's no time to waste. You need a reputable military moving company you can trust. Condor Moving Systems is your trusted military mover. We offer local and long-distance military relocations throughout Texas, including Dallas, Fort Worth, Austin, Houston, San Antonio, and other areas. Our Texas interstate movers also offer other moving services, including corporate relocation, packing, crating, and storage, and more. When you hire us, you'll get full-value protection and your very own personal moving consultant. Contact us today to request your moving quote.