Trust Condor Moving Systems With Your Belongings
Condor Moving Systems services businesses and residents in the Dallas Fort Worth Metro-Plex and surrounding areas when they need to move their belongings. Don't go with those national van lines either because we can get you to where you need to go for a fraction of the price. Condor Moving Systems is a full-service moving company, not a moving broker. We move our customers anywhere they decide in the continental United States. Condor Moving Systems is fully licensed and insured to deliver confidence and ranks highly among the Department of Transportation, American Moving and Storage Association, and Southwest Movers Association. These organizations have chosen to recognize our dedication and hard work and placed us in the top tier of movers for short- and long-distance moving. When you are ready to begin the moving process, give a call to our knowledgeable, friendly, and experienced staff. We make your next transition easy.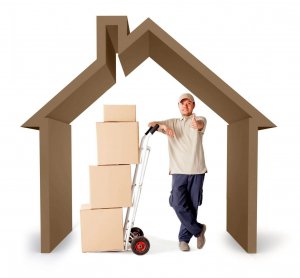 Moving Services and Storage Solutions
We have been proudly helping businesses and residents in the Fort Worth, TX area for many years. Thanks to our experience, we have access to the industry's best packing and moving materials and equipment. As well, we have been able to hone our moving methods to fast track the process without injury or damages. Our fully licensed and insured movers take the ultimate care of not only your furniture, appliances, silverware, clothes, and more, but we also respect your spaces. Maintaining a clean and organized area helps us get you moved in and back to business faster. All of the following moving services are what we deliver for our residential and commercial customers:
Pre-move consulting
Most comprehensive and detailed cost estimates
Project management on-site supervision
Office furniture moving
Preliminary installation of floor, wall, and door covers, including durable Masonite
Cubicle, systems, and furniture moves
Crate rental (secure ties)
Library carts and machine carts
Post-move services
Local office moving
Long-distance office moving
Secure Storage For Short- And Long-Term Solutions
If you find yourself needing more time before your new space is ready or you have to make room due to downsizing, store your items safely and securely in our storage facilities. These state-of-the-art and climate-controlled units are just what you need to give yourself space and time. You can utilize these options for short- or long-term leases to ensure you have all room you need to get comfortable. And once you are ready for your items, leave them to us to have them delivered to your new office space or home.
Long-Distance Moving Options
While our movers are based in Texas, we have the equipment, staff, and moving materials to get you wherever you need to go in the lower 48 states. Whether it's a new job, family, or you just need some new scenery, count on us to gather your things and take them wherever you would in the continental U.S. We can get the job done no matter the size of the movie either. Our team has access to multiple trucks to reduce the amount of back and forth and to get you moved in as soon as possible.
Trusted Moving Resource For Fort Worth, TX
For over 15 years, Condor Moving Systems has provided our unparalleled moving services to residents and offices. In those years, our team has crafted our methods and built our equipment inventory to make it the easiest move yet. Your friends are done helping with beer and pizza, so why not rely on the best team for the job? Call Condor Moving Systems today and work with us to ensure your moving plan is followed exactly to your specifications, then leave it up to us to deliver them safely.
---