Condor Moving Systems Takes You Home
Moving is one of the leading stressors in people's life. Make the process smoother and easier by hiring the experienced team at Condor Moving Systems in Houston, TX. Since 2003, home and business owners have entrusted our moving service specialists to get their furniture, kitchenware, and all other possessions safely and securely to their new space. We have all the supplies and equipment to get the job done without damaging anything. Before we begin each job, we develop a personalized game plan. This way not only is our team onboard with how the project should go, but as well, you can understand how we plan to complete the project from start to finish. By keeping everyone involved, we can easily pivot when necessary. Give us a call to start the process today and receive a free estimate for all required moving services and supplies.
Check Out All of Our Moving Services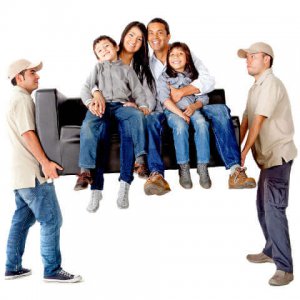 Given our years of experience, the Condor Moving Systems team has the opportunity to perfect our moving services. By doing so, we can ensure you have a smooth transition into your new headquarters or house. Starting off on the right foot in these places can lead to better more enriching experience. Allowing us to take care of all the heavy lifting ensure you can pay attention to the details of design and layout of your new office or living room. Check out our other moving services below and feel free to call us if you have further questions:
Personal Moving Consultant
Free Binding Estimates or Not-to-Exceed Long-Distance Moving Estimates
Furniture Disassembly/Reassembly
Blanket-Wrapping All Furniture With Heavy-Duty Moving Pads
Loading/Unloading Household Goods
Placing Furniture in Designated Rooms
Free Full Value Replacement Coverage
24-Hour Emergency Customer Line
Professional Uniformed Moving Crew
Moving Supplies Guaranteed to Keep Belongings Safe
When looking to keep your furniture, lamps, computer monitors, coffee makers, and safer throughout the duration of your move, you need high quality moving supplies. Condor Moving Systems offers packing tape, multiple-sized boxes, markers, bubble wrap, and more to pack up your home or office. You can purchase these items individually, or we can sell them as a moving kit to save yourself a little bit of money and get everything you need in one stop. Our team uses these items as well if you decide to hire us, so you can count on them to be of the highest quality. If you are unsure of what you need, allow our moving service specialists help you by giving us the details of your move.
Reliable and Experienced Moving Services From Condor Moving Systems
When looking to make your next move as simple as possible, give Condor Moving Systems a call. We will use our experience in the industry to develop a personalized plan to pack up your belongings efficiently and effectively and deliver them to your new home or office. By working with you, you can stay up-to-date on the progress and process to ask any questions or make any changes to the plan. Our moving services come unmatched in price and process, so give us a call today to begin your next move. Condor Moving Systems can move you down the street in Houston, TX or anywhere else in the continental 48 states with ease.
---