Rely on Condor Moving Systems' Residential Moving Experts

Many Texans have discovered the benefits of living in a townhome versus an apartment or single-family home. You have more space and freedom than an apartment without a homeowner's responsibilities. Whenever you need a home repair or maintenance, someone else handles it for you. It's also easier to leave your townhome relocation needs to a residential moving expert like Condor Moving Systems to make the experience as stress-free as possible. Whether you're moving locally or across the state, our professional moving company is experienced with Texas townhome relocations of all sizes. Reach out today and request a free moving quote from one of the best residential movers in the business!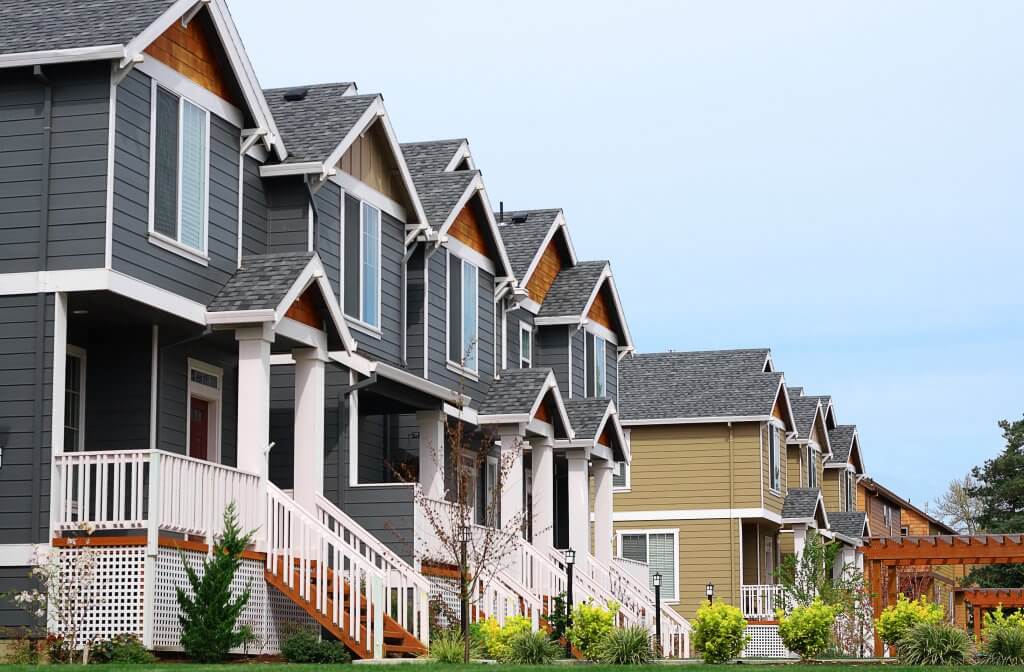 What Makes Townhome Relocations Different From Other Moves?
Many townhome communities have strict associations and policies similar to gated communities. There may be regulations stating when you can move in or out and the expected timeframe. While you might think these rules seem silly, they're designed to keep other townhouse residents happy and comfortable. The time limit on your move could be to ensure the elevator isn't tied up indefinitely while you're moving in and out furniture or that premium parking spaces aren't being occupied during peak hours by your moving vans. Some communities don't allow move-ins on weekends or holidays, while others only allow you to use the freight elevators. Some prefer you rent a dumpster when moving out to ensure all trash is properly disposed of during the process. It's best to check with your townhome association before making your moving arrangements to ensure you comply with their rules.
Why Hiring Condor's Townhome Relocation Specialists Is Key
Townhomes tend to be pickier about property damage than your typical apartment complex. Any small dings around the doors or scratches along the walls could cost you your security deposit – and maybe even more. Hiring professional movers is in your best interest because they're used to navigating the tight corners and small spaces found in townhomes. Don't get dinged because you thought you could save a buck or two by moving yourself. Call Condor Moving Systems to make your townhome relocation less stressful and time-consuming. Depending on how many items you need to move and any time limits involved, we may recommend hiring extra movers for the job. You can rest assured our residential moving services in Texas are second-to-none!
Our Comprehensive Moving Services Make Relocating a Breeze
Condor Moving Systems' motto is "Moving Anyone Anywhere." We can customize our comprehensive moving services according to each customer's specific situation. Whether you need help selecting the best moving supplies or need assistance packing, we can take care of it, so you don't have to worry about a thing. Our moving company will handle all of your townhome relocation's details so you can concentrate on your next adventure. Our moving services include the following:
Personal Moving Consultants
Professional Uniformed Moving Crews
24-Hour Emergency Customer Line
Blanket Wrapping Furniture with Heavy-Duty Moving Pads
Loading/Unloading Household Goods
Placing Furniture in Designated Rooms
Free Binding Estimates (Not-to-Exceed Long-Distance Moving Quotes)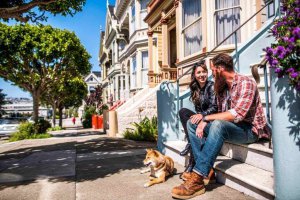 Why Many Texans Prefer Us Over Other Local Moving Companies
Since 2003, Condor Moving Systems has specialized in local and long-distance moves across Texas and beyond. Whether you're relocating to a townhome in Dallas, Fort Worth, Austin, Houston, or San Antonio, you can count on our experienced movers to get you there quickly and safely. We're preferred over other local moving companies because of our professionalism and willingness to go the extra mile. Our moving company has earned two of the industry's highest distinctions. We're proud to be a certified Pinnacle Mover of the Southwest Movers Association and a recognized ProMover through the American Moving and Storage Association. We take immense pride in moving our friends and neighbors, looking out for their best interests at all times. Check out our customer reviews to see what makes our licensed, insured movers a cut above the rest.
Relocating to a New Townhome? Request a Moving Quote Today!
When you need a moving service experienced with Texas townhome relocations, you can't go wrong with Condor Moving Systems. Contact us to get started with a free moving quote. You may also view our helpful moving resources, including a moving checklist, to help you get ready for your moving day. You can depend on our friendly, professional moving company for safe, reliable, and efficient townhome relocations across Dallas & Fort Worth, Texas, as we also offer interstate moving services across the country. Reach out to our moving consultants today with any questions or concerns!