Professional Movers for Senior Citizens
Seniors are used to changes, and many senior citizens experience a transition to a smaller home or move into a senior living community at some point. The professional movers at Condor Moving Systems offer senior moving services throughout Texas. Our senior movers are here to assist with this new and exciting chapter in your life. Our movers for senior citizens understand that you may need to downsize and sell, donate, or throw out some of your possessions. Our senior movers in Texas will ensure all of your belongings are safe during your move so you can relax and enjoy your new home. We're proud to offer senior moving assistance, moving help for senior citizens, and senior moving solutions. Get in touch with us to request your moving quote.
The Benefits of Hiring Senior Movers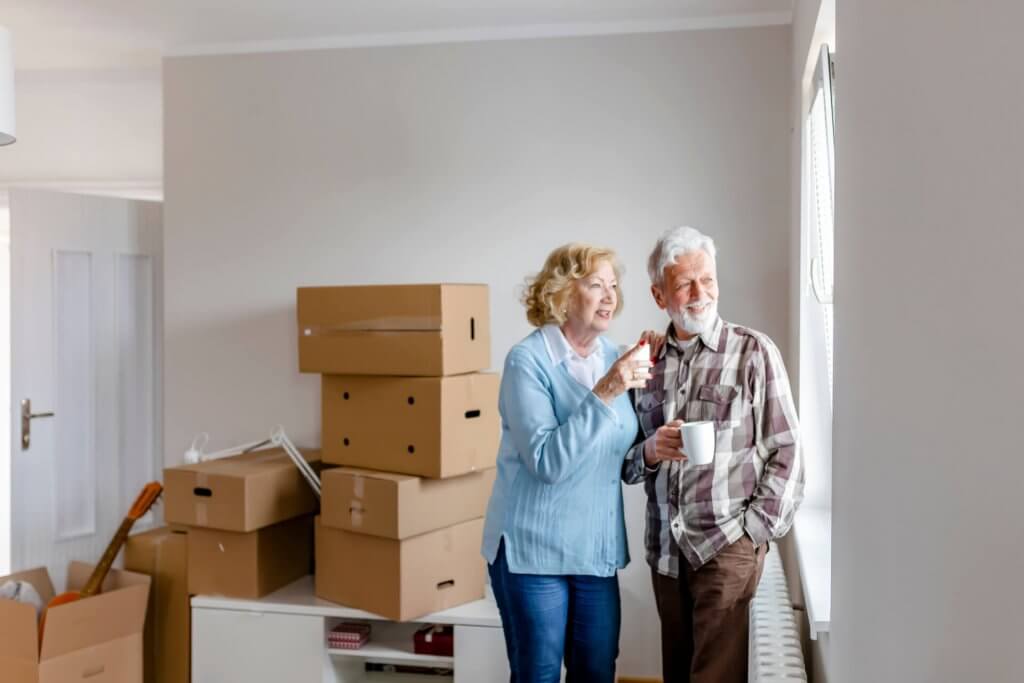 Most seniors would not be expected to move their heavy furniture or boxes on their own. While you may be tempted to do it yourself or ask your adult children or friends to help, you're likely better off going with a professional senior moving company. When you hire Condor Moving Systems as your senior moving company, you'll benefit from our expert packing services and professional, knowledgeable staff. We provide excellent customer service, and our movers are screened and trained for a safe moving experience. We also offer storage services and packing services if you require a full-service move. Sit back and relax while getting ready to enjoy your golden years because we have you covered when it comes to your big move.
Unique Moving Services for Seniors
We know that every move is unique, and we offer personalized moving services for seniors in TX. Spending several years in your home means you may have accumulated some belongings that you might no longer want or need. You may also have heirlooms or keepsakes that you want to pass down to your loved ones. Once you determine what you want to bring with you to your new home, it's time to leave the heavy lifting to our senior moving professionals. We offer comprehensive moving services for seniors, whether you're moving across town or to the other side of the country. Our senior movers will ensure you are satisfied with your services. You'll love working with our friendly movers who realize how challenging moving can be as an older American. Leave the hard work to us and enjoy relocating to your new home.
Helping to Plan Your Move
As a senior citizen, planning your move is essential. You may have lived in one house for several years, leading to an emotional process of relocation. There are many aspects to the moving process that you may not realize at first. Our team of senior movers has helped many seniors move to their next homes. We pay attention to every detail of the moving process and assist you along the way. We offer services to make your move as stress-free as possible so you can enjoy a joyful transition. We take care of all of the heavy lifting, but there's a lot more to our moving services. We offer professional packing services and have all the equipment necessary to move your furniture and other belongings. We have professional drivers who show up on time and load and unload all your possessions safely to prevent damage.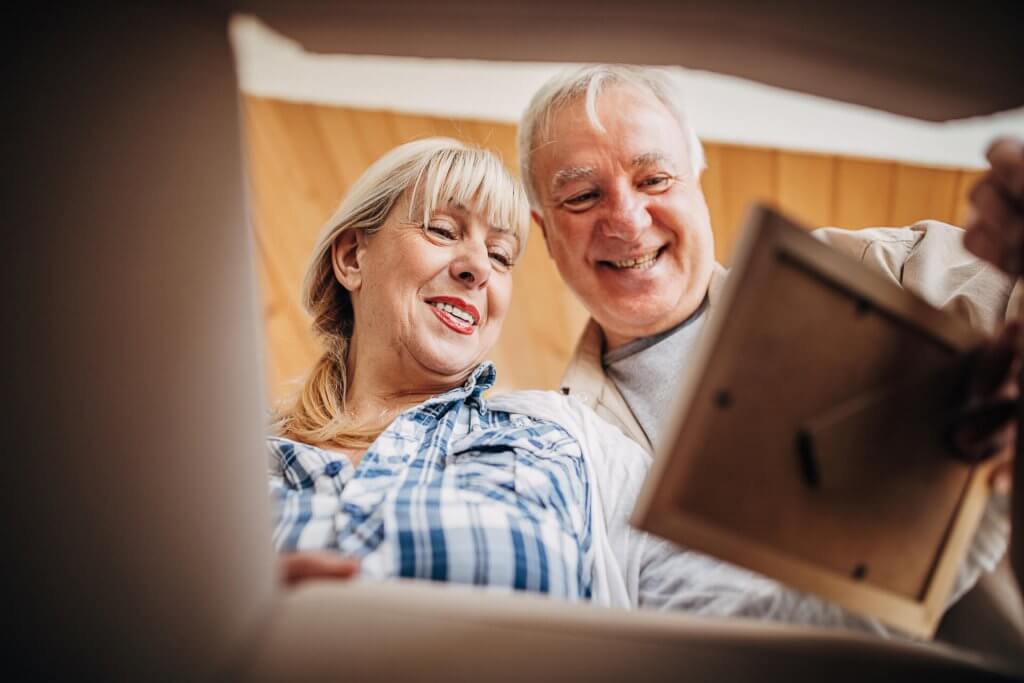 Full-Service Senior Relocation Services
You don't want to hire movers that only perform limited services. Our senior movers offer full-service relocation services, whether you're moving to the other side of town or across the country. Our movers are experienced in helping seniors move to their new homes. We know how important your belongings are to you, so we ensure they are moved safely and carefully. We have all the equipment necessary for a smooth move, and you can rest assured that our movers are friendly and vetted. Our detail-oriented movers are knowledgeable and solution-oriented.
Senior Moving Tips
While you can rest easy and count on our senior moving professionals to do all the hard work on your behalf, there are some moving tips seniors can benefit from. Over the years, you've likely accumulated lots of belongings in your home. Whether you're downsizing into another home or moving into some type of senior living arrangement, now's the time to take inventory of your possessions and determine what you want to keep, pass on to loved ones, donate, sell, and discard. You don't want to wait too long when it comes to preparing for your move, so we recommend getting started early. Check out this timeline to help you get ready for your move:
Three Months Before Your Move – Speak with your loved ones to narrow down your moving options and determine what you will need. Schedule an appointment with one of our moving specialists to plan your senior relocation.
One Month Before Your Move – If you are moving into a senior living community, make plans to visit to ensure everything is ready for your move. Make a list of all your belongings and determine what you want to keep, what you want to donate, what you want to give to loved ones, and what you want to throw out. Take your time, and don't stress yourself out or become overwhelmed with this process.
Two Weeks Before Your Move – Now that the time is drawing near, you can begin to pack your household items. Be sure to label all your boxes on each side with the contents and location. You can leave the packing process to our professionals if you prefer.
One Day Before Your Move – The day before your big move, be sure to check in with us to ensure that everything is in order. Be sure all your boxes are packed and ready to go and that you leave one box with all the items you will need on your move-in day.
Moving Day – Try not to get stressed out about your move because we have you covered. You may want to stay with relatives to stay out of all the hubbub.
Upon Arriving at Your New Home – Once everything has been moved into your new home, it's time to get started on the next chapter of your life. Don't rush because you have plenty of time to get settled. Stay calm and start with the items you need every day. Don't be afraid to ask for help from loved ones.
Frequently Asked Questions for Senior Moving Here in Texas
Transitioning to a new home or senior living facility can be a significant event, especially in your golden years. At Condor Moving Systems, we understand that this is a sensitive time filled with unique needs and concerns. Our aim is to make your move in Texas as stress-free and smooth as possible.
How Do I Get Ready for My Move?
Getting ready for a move, especially a long-distance one, can be overwhelming. Preparation is your best friend. Start by creating a moving checklist that outlines all the tasks you need to accomplish before the big day. Condor Moving Systems offers comprehensive moving services to help you at every step, from packing to transportation. We've got you covered if you're relocating within Texas or need long-distance movers.
Can I Pack Some of My Own Things?
Absolutely! While we offer full packing services, including providing moving boxes, you're welcome to pack some or all of your belongings yourself. If you prefer to pack personal items or heirlooms, we can focus on the heavier or more complicated pieces. Our team of expert senior movers is flexible and accommodating to whatever your needs. We even offer moving supplies to help you in your move.
I Have Lived in My Home (or Apartment) for Years. How Do I Decide What to Bring?
Deciding what to bring can be one of the most challenging aspects of senior moving. A good rule of thumb is to prioritize items you use regularly with sentimental value. Don't hesitate to involve family members in this process for emotional support and practical advice. Our moving company is experienced in helping seniors make these difficult decisions.
I Need to Downsize. Can You Help Me?
Yes, we can! Downsizing is often an important part of senior moving, and we can assist in several ways. Our movers can help you identify items that will fit well in your new space, and we can even assist with the disposal or donation of items you no longer need. Whether it's providing moving boxes for the belongings you want to keep or using our moving trucks to transport your items to multiple locations, we have a range of services designed to make downsizing easier for you.
Why Choose Condor Moving Systems?
Choosing the right moving company for senior moving can make all the difference in the world. With Condor Moving Systems, you're not just hiring movers, you're partnering with experienced senior movers who understand the unique requirements and emotional aspects of relocating later in life. Our team is highly skilled and handles every aspect of the move with sensitivity and expertise. We know that each move is unique, which is why we offer flexible services tailored to meet your individual needs. Whether you're in need of long-distance movers, moving trucks, or moving boxes, we've got it all covered.
How Do I Take the Next Step with Condor Moving Systems?
Ready for a seamless, stress-free senior move in Texas? At Condor Moving Systems, our goal is to make your relocation as effortless and stress-free as possible. From full-service packing to the provision of moving trucks designed to safely transport your valuables, our moving services are built to provide you with peace of mind. With us, you're not just getting a moving company, you're gaining a reliable partner committed to making your senior moving experience a positive one. With Condor Moving Systems, you're not just moving, you're moving forward to a new chapter in your life, and we're honored to help you get there.
Get Your Senior Moving Estimate Today
Our senior movers are just a phone call away. Don't stress out about the moving process because you can leave it all to our experienced professionals. We offer local and long-distance moves for seniors. Our moving services are offered throughout Texas, including Dallas, Fort Worth, San Antonio, Houston, Austin, and other areas of the Lone Star State. We have all the moving supplies you might need if you prefer to do your own packing, or you can leave the hard work to our team. Contact us today to get started with your moving quote.