Rely on Condor Moving Systems' Expert Moving Services
Whether you're moving locally or long-distance, Condor Moving Systems has you covered. Our moving company specializes in single-family home moves across Texas. We're proud to be a recognized ProMover through the American Moving and Storage Association and a certified Pinnacle Mover of the Southwest Movers Association. Our moving services are highly recommended due to our high safety standards and professionalism. Your family deserves a stress-free moving experience, and we aim to please. You can count on us to streamline your move to save you time and money. Reach out to our team today and request a moving quote. You're in excellent hands with our expert moving service!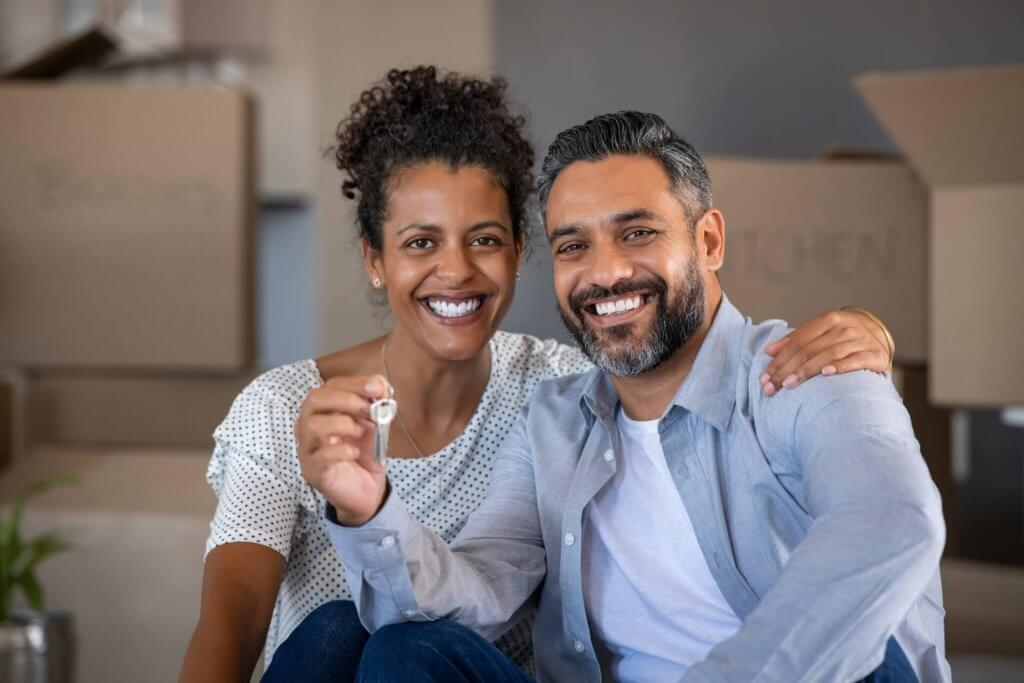 Are You Ready to Move? What Is a Single-Family Home?
A single-family home is a single dwelling without any shared walls or utilities and its own plot of land. In other words, it's a house separated from neighboring dwellings with ground-to-roof walls. The number of rooms and floors may vary, as may the square footage and property size. An example of a multi-family home would be an apartment complex in which you share walls or utilities with other units in the building. The main advantage of owning a single-family home is privacy. You're also free to make home improvements as needed, but you're responsible for all maintenance and upkeep expenses, including landscaping, snow removal, and repairs. If you're ready for homeownership and need help moving into your new single-family home, give us a call for competitively priced moving services.
What Can You Expect From Our Residential Moving Services?
Condor Moving Systems provides comprehensive residential moving services throughout Texas, from Dallas and Fort Worth to Austin, San Antonio, Houston, and all points in between. We'll be by your side to ensure your move is perfectly executed from start to finish. We can customize our moving services to accommodate your single-family home move. Rely on our moving company for any of the following:
Plan Your Family's Next Move With Our Moving Checklist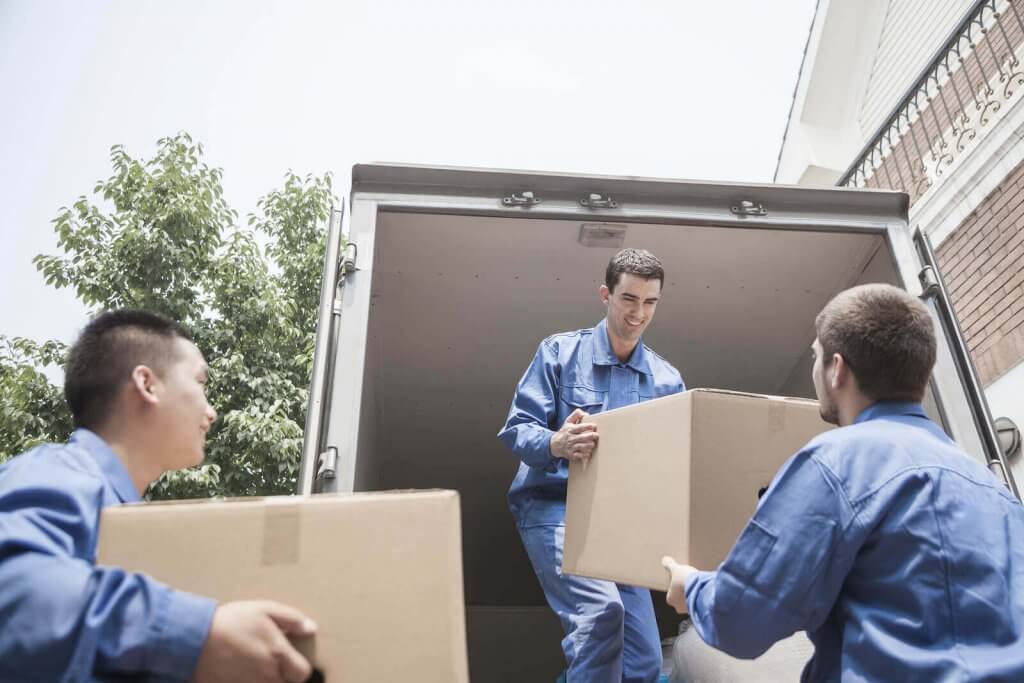 If it's your first move or you haven't moved in a long time, it can feel overwhelming knowing where to start. However, when you plan your family's move with us, you don't need to worry about a thing. Our experienced moving consultants can help you plan every detail, so nothing is forgotten. Take advantage of our handy moving checklist to streamline the process as early as eight weeks before your move. Learn when you should begin packing, when to fill out that change-of-address form at your local post office, and more. You should also understand your rights and responsibilities prior to the move, so we advise customers to access the helpful moving brochure from the Federal Motor Carrier Safety Administration.
Why Choose Our Moving Company for Your Next Move?
You have several local moving companies to choose from in Texas, but Condor Moving Systems is preferred by many because of our expertise. Founded in 2003, our moving company is fully licensed and insured to offer residential and commercial moving services across the entire state. Our movers are trained to handle antiques, pool tables, pianos, and other special care items to ensure their proper protection and safe transport. Our superior customer service and willingness to go the extra mile to ensure your comfort have earned us a positive reputation over the years. Our reviews speak volumes about what you can expect when you choose our friendly, experienced moving company.
Frequently Asked Questions for Your Single Family Moves Here in Texas
Moving a single-family home can be a monumental task, especially when it involves special items like a grand piano, valuable art, or antique furniture. That's why the choice of a moving company is crucial. In this blog, we'll answer some of the most frequently asked questions about single-family home moving. Whether you're relocating within Texas or planning a long-distance move, wondering about packing timelines, or curious about moving supplies, Condor Moving Systems has you covered. With a team trained in both complete house moves and single-item relocations, we offer comprehensive moving services designed to meet all your needs.
Why Hire Single-Item Movers?
Sometimes, you don't need to move an entire household, perhaps it's just a grand piano, a valuable piece of art, or a set of antique furniture that needs relocating. When it comes to moving specific items, not all moving companies are created equal. At Condor Moving Systems, we specialize in single item moves and handle your valuable possessions with the utmost care. Our team of single-family movers is trained to pack, handle, and transport individual items with the same level of expertise and precision as we do with complete house moves.
Do You Offer Short and Long-Distance Single-Family Moves in Texas?
Absolutely, we do! Whether you're moving within Texas or planning a long-distance move, we've got you covered. Our long-distance movers are experienced in ensuring that your belongings reach their new destination safely and on time. From the initial planning stages to unpacking at your new home, our comprehensive moving services make us the moving company you can count on for both short and long-distance moving needs.
Do I Need to Pack My Belongings the Day Before?
When it comes to a single-family home moving, one of the most frequently asked questions is about the timing of packing. Do you need to have all your belongings packed up the day before the big move? Well, not necessarily. If you opt for our full-service moving services, our skilled team of single-family movers will handle all your packing needs for you. That means you can focus on other important aspects of your move, such as saying goodbye to neighbors or taking care of last-minute errands. However, if you're the DIY-type and prefer to pack some or all of your items yourself, we recommend starting a few days or even weeks in advance. This ensures that you're not rushing through the process and potentially forgetting or damaging something. To assist with your packing, Condor Moving Systems offers a range of moving boxes and supplies to make the process as efficient as possible.
Do You Provide Moving Supplies for The Move?
Yes, we do! From moving boxes to bubble wrap, we provide all the necessary moving supplies to secure your belongings for the journey. Whether you need specialized containers for fragile items or large boxes for bulky furniture, we've got you sorted. All our moving trucks are fully equipped to handle moves of any size and distance. With our help, whether you need long-distance movers or are staying within Texas, you can be sure your belongings will be packed safely and securely for the journey ahead.
The Condor Moving Systems Advantage
Moving a single-family home involves a lot of details, but with Condor Moving Systems, you're in safe hands. With over a decade of experience in the moving industry, we offer an unparalleled blend of reliability, affordability, and quality service. Ready to make your single-family home move a breeze?
Contact Us for a Local or Long-Distance Moving Quote Today
Condor Moving Systems offers free local and long-distance moving quotes in DFW & Texas. Contact us today to plan your next single-family home move with our professional moving consultants. We're dedicated to making the moving process as seamless as possible. Check out our useful moving resources before your big day to give you peace of mind that everything will be taken care of to your satisfaction.