Condor Moving Systems provides a wide array of packing services to fit our clients needs. We offer full packing & partial packing services as well as custom crating to professional pack and prepare you prized possessions for transport whether you are making a local or long distance move in Dallas or Forth Worth, TX. Our packing services are tailored specifically to fit you.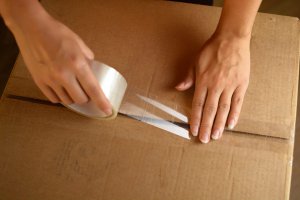 Packing Options
Full-Packing:
Condor's professional packing crew can alleviate the stress of packing your entire home – from the kitchen cabinets to the bathroom drawers – our crew will ensure everything is properly packed for safe transport. Packing a home can oftentimes take weeks, even months, to complete depending on your schedule and how much there is to pack – our crews can complete the packing within a few hours to 1 day. Allowing our crews to accept the responsibility of packing enables you to focus on all the other critical details of moving versus spending all your available time packing. The packing service will take place either on the day of loading or the day prior, depending on how much there is to pack. The crews will have all materials needed to complete the job and takes the guesswork from you trying to decide how many boxes and tape to buy- we've got it covered. It is also important to consider our packing materials- boxes, china paper, tape, bubble wrap- are "mover-grade" materials designed to move long distances and carry weight to keep the contents safe and sound. The average adult over the age of 18 will move approximately 9 times in their life- our crews can complete 9 moves in 3 days and hundreds of moves per year – there is no safer or more efficient option than Condor's full packing service and we have the experience to back it up.
Partial-Packing:
Partial/fragile packing is a more "budget friendly" option if you're on a tight budget but still want to insure your fragile items receive the appropriate protection. Your moving consultant can tailor this option to suit your needs from 1 or 2 pieces being professionally pack to making a list of all fragile items you would like the crew to pack. The remaining items in your home or non-breakables can be packed by you prior to moving day. We do have packing material packages available for purchase and free shipping- you can read more about that in our online store!
Crating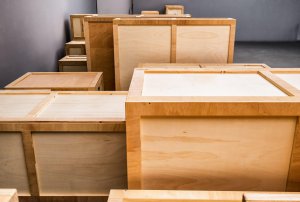 Furniture Crating
Some fragile items may require special crating to prevent damage during the moving process whether you are making a local or long distance move; our professional moving crews will provide onsite crating service. A crate is custom-built according to the specifications of the piece that needs to be moved. An item that is fragile or too heavy for a corrugated card board box is a perfect example of when a crate should be used. Crating can be done for anything ranging from pictures, paintings, mirrors, antique furniture, statues, chandeliers, grandfather clocks, deer head taxidermy and large screen televisions. Please contact your sales consultant for pricing information with the length x width x height and approximate weight of the item you are requesting a crate for.
Motorcycle Crating:
It is highly recommended that all motorcycles are crated prior to shipping with household moving company. A motorcycle crate would protect the motorcycle from having anything loaded on or around it which would could cause damage to the paint or body. Condor Moving Systems would simply need the Year, Model and Make to provide you with a quote. Please contact your sales consultant for pricing information.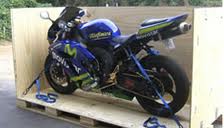 If you're planning a move and need packing services Condor Moving Systems is here to help. Our moving services and packing services can suit all of your moving needs – to learn more, please contact us today.