Let Condor Moving Systems Help Move Your Estate
Are you looking to move your estate to another location, or are you looking to move pieces of your estate? Condor Moving Systems is Texas' leading estate movers. You can rely on our experienced team to handle all the details associated with an estate move, from preparing and safely securing your possessions to scheduling the moving dates and ensuring each piece is delivered to the right place quickly and efficiently. We're happy to work with family members, executors, trust, and estate experts to help create a personalized moving plan that exceeds all your needs. Condor Moving Systems can handle the estate move by creating an inventory for each batch of goods. Reach out today to request a quote for our estate move services.
What is an Estate Move?
The term estate movers describes the process of sending household goods from a singular home to various locations. Condor Moving Systems is confident our estate mover service will make distributing your goods hassle-free. Our team considers each estate move a series of smaller moves. Each item is treated with the care it deserves and is secured and packaged using high-quality materials. We have experience working with estates and creating personalized plans to ensure each item is shipped to the correct destination without concern. Further, our movers understand that each item has unique packing and delivery requirements. We provide special handling precautions for your possessions.
Benefits of Using Our Estate Moving Company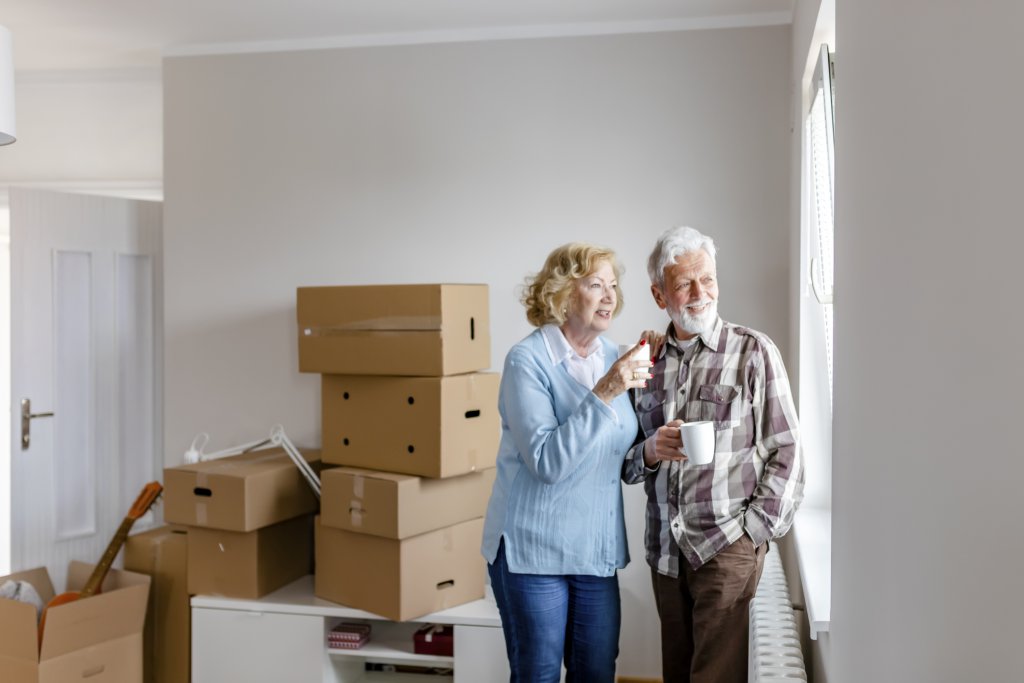 There are several benefits of hiring a team of seasoned estate movers that range from working with a team of professionals to ensuring the move is hassle-free. Our services are designed to help you save time and money. We've compiled a list of some of the most significant benefits of hiring a professional estate moving company, including:
Professional Packaging of Items – Our team is trained to pack your estate efficiently and safely. We'll ensure your goods arrive at their destination safe and sound in the same condition they left. We take every precaution necessary to exceed your expectations.
Protection from Damage and Loss – We're fully insured and licensed for long-distance moving. Further, we're seasoned professionals in our industry and can ensure that none of your items are damaged during transit. Further, we understand how to protect your floors, whether hardwood, carpet, or laminate.
Peace of Mind – With Condor Moving Systems, you can rest easy. We'll handle all the heavy lifting and navigate any stairs. We encourage you to check out reviews from our past customers to get a better understanding of our dedication to our industry.
Why Choose Condor Moving Systems?
Everyone at Condor Moving Systems takes pride in providing superior moving services to home and business owners throughout Texas. Whether you need help moving, unloading, or moving an entire estate, you can rely on our team to help. We constantly hone our skills, build on our strengths, and take all necessary steps to ensure your next move is as stress-free and exciting as possible. Condor Moving Systems is proud to be a member of the Southwest Movers Association. Through these memberships, we've maintained high standards while ensuring our services are competitively priced, professional, and reliable. We also hold one of the highest distinctions possible in our industry, Pinnacle Mover through Southwest Movers Association. Our goal is to move what you need and ensure it receives the care it deserves.
Discover the Condor Moving Systems Difference
Condor Moving Systems strives to make it easy for you and your family to coordinate and schedule estate moves. Whether you're looking to move your entire state from one location to another or need several different shipments heading to different locations, we have the solutions you need. We strive to offer premium services that don't sacrifice high standards. Our team has been helping people for over 20 years and will continue to do the same. We'll work with you to ensure your items are safe and secure and arrive on time to their destination. Contact us to discuss your situation and to receive a competitive quote. Condor Moving Systems will create a personalized moving plan to meet all your needs. We look forward to helping you move towards a better tomorrow together.