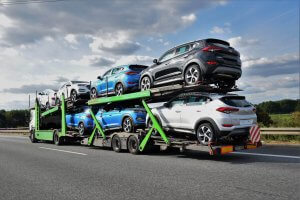 Condor Moving Systems offers reliable and affordable local and long distance third-party auto transportation services.
If you are moving and don't want to go through the hassle of driving your car to your destination there are a variety of services available to help you. Driving your own car thousands of miles can be a stressful and time-consuming experience. With our auto transportation services you can trust your vehicle is in the hands of a skilled and insured driver. Ensuring the safety and condition of your vehicle is the most important part of our vehicle relocation process. Your vehicle will be properly managed and maintained and your driver will be in contact with you throughout the entire moving process.
Our Auto-Transportation Service Provides:
Door to Door Service
Full-Coverage
Quick Delivery Dates
Using the services provided by our auto transporter will allow you to reach your destination ahead of time and have everything set up and ready to go by the time you receive your vehicle. While there are other methods to transport your vehicle, our auto transportation services provide the most protection, are the most efficient and affordable.
Condor Moving Systems provides an efficient and affordable transportation service. Our highly-trained and professional crews that will work with you to ensure your vehicle is safely and efficiently moved. No matter what your destination is, we have the services available to help you with the transport of your vehicle.
Our skilled team is highly trained to work efficiently with every model of vehicle, car, or motorcycle. To learn more about our long distance car moving services for DFW & Texas, please contact us today.