Allow Condor Moving Systems To Move You Home
Looking to transplant your home or office to a new location? Count on the moving service specialists at Condor Moving Systems. No matter if you find a new place down the block or you need to pack everything up and move across the country, our dedicated team can pack you up and transport your items. From entire offices to tiny houses, we can handle it all. Your furniture, lamps, kitchenware, desk, offices, and more are no match for you team of highly trained and competent. We can also use packing materials you have or bring our own to assist getting everything in our trucks and on the move to your new home or office. Give us a call today and discuss all the different options and supply packages we provide our customers in Dallas, TX. You will also receive a free estimate for all moving services required.
Moving Services Available From Condor Moving Systems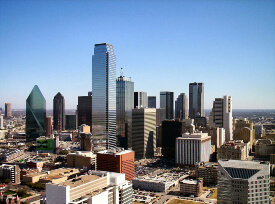 Are you looking for professional moving services at a competitive cost? Let Condor Moving Systems in Dallas help you get to your new home or office today. Our team has worked with clients for over 15 years and in this time, we have perfected our moving skills to complete the job quickly. We want you to start living the best life in your new home and setting up your business for success in Dallas, TX and beyond. Condor Moving Systems gets you and your belongings into your next destination with ease. Each move begins with a thorough assessment of the project to ensure quickly and safe movie services. Check out what else we offer below:
Personal Moving Consultant
Free Binding Estimates or Not-to-Exceed Long-Distance Moving Estimates
Furniture Disassembly/Reassembly
Blanket-Wrapping All Furniture With Heavy-Duty Moving Pads
Loading/Unloading Household Goods
Placing Furniture in Designated Rooms
Free Full Value Replacement Coverage
24-Hour Emergency Customer Line
Professional Uniformed Moving Crew
Get All the Moving Supplies You Need From Condor in Dallas
Having the right moving supplies makes any job easier. Whether you hire us to pack and unload or you intend on performing the services yourself, you will need boxes, packing tape, and more. You can purchase these items individually based on your need, or if starting from scratch, you can purchase moving kits that come with everything you would need. These come in a wide variety of sizes to ensure we have exactly what you need to begin the moving project. We carry a wide variety of moving supplies to ensure you can get everything you need under one roof. You can even order them online and have delivered with free shipping. These are the same items we use if you were to hire us for the complete move, so you can trust they are of the highest quality and value.
Reliable Moving Services for Over 15 Years
Our team is reliable and trustworthy. We have been moving residents and business since 2003. Whether down the street in Dallas, TX or to anywhere within the continental 48 states. Our fleet of moving vans can easily hold all of your furniture and get them to your new home or office safely and intact. Give us a call today to begin the discussion about everything you need to make your move a success. After speaking with our specialists, you can expect a free estimate for the required moving services and supplies.
---