Allow Our Movers to Transport Your Piano
Buying a piano for your home always sounds like a good idea until it's time to move. Whether you're a professional pianist or hobbyist, your piano is likely one of the heaviest items in your home. The piano movers at Condor Moving Systems offer a comprehensive piano moving service. Our residential movers in Texas offer piano moving in Dallas, Fort Worth, Houston, San Antonio, Austin, and more. Moving a piano is no easy task for a homeowner. Whether you're relocating or simply need to move your piano from your existing home, our piano moving company is up to the task. We make moving a grand piano a breeze and offer modern piano moving services. Our team provides piano moving and storage services and would be happy to give you an estimate for your piano moving cost. Keep reading to learn more about our piano moving services, and get in touch with us for your estimate.
Do You Need Our Piano Moving Services?
One debate many piano owners have is whether or not they can move their pianos on their own or they should hire a professional piano mover. Our moving specialists can relocate your piano, whether you're moving a grand piano to a new venue, an organ in or out of a church, or a small upright piano into your new home. Pianos are very heavy, but they are also highly delicate instruments requiring extreme care when in transport. Even if you feel up to the task, you should hire an experienced piano mover to ensure your instrument stays safe and continues to make beautiful music. The main reason people shy away from hiring professional piano movers is to save money, but you could end up damaging your piano, costing you much more in the long run. Our team specializes in moving all types of pianos, and we have the equipment necessary, including harnesses, dollies, and more. Furthermore, interstate piano movers are required to be properly licensed, so don't trust the job to just anyone! Moving a piano yourself can and should be extremely stressful because one wrong move can cost you thousands of dollars. Wouldn't you prefer to sit back and relax while our experts relocate your piano on your behalf? We have specialized piano moving knowledge, equipment, and experience and perform piano disassembly, transportation, and set-up or reassembly.
How Much Does Piano Moving Cost?
Now that you know why piano moving is essential, it's time to learn more about the cost of piano moving. Keep in mind that replacing your piano will likely cost you thousands, and these heavy and delicate instruments are some of the most challenging objects to move for the untrained mover. By comparison, professional piano moving services typically cost hundreds of dollars but vary by job. Our experts can move pianos of all sizes, ranging from 300 pound upright pianos all the way up to 1,200-pound grand pianos. Antique pianos sometimes cost more to move because they are more delicate. Our professional piano movers in Texas would be happy to provide you with a piano moving estimate.
FAQ About Piano Moving
It's natural to have lots of questions about having your piano moved by our professionals. For many people, a piano is like a member of the family. You've likely put a lot of time and money into your piano over the years, so it's critical to have it protected while relocating it to its next destination. We've received a lot of piano-moving-related questions over the years, so we want to share them with you.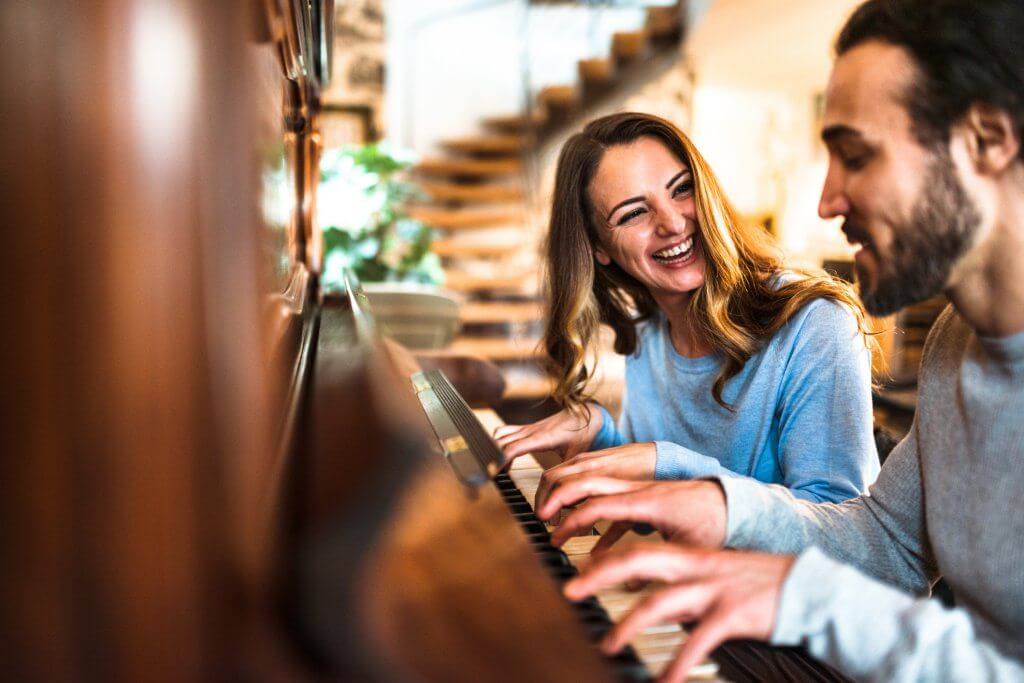 Do pianos need to be disassembled before moving?
Some pianos must be taken apart before they are moved. Baby or concert grand pianos require disassembly before moving them, but upright pianos don't need to be disassembled. Our professional piano movers are trained and licensed in piano disassembling techniques. We carefully remove and wrap the piano parts, including the lid, lyre, pedals, music rack, and legs, so they all stay in pristine condition.
Do you use special piano moving equipment?
While many pianos sit atop tiny wheel casters, you should never attempt to roll your piano on them. These little wheels have a lot of weight bearing down on them and can dig into hardwood floors or destroy carpeting. We use special dollies to safely transport pianos while leaving no streaks behind. We also use piano blankets and padding to ensure your instrument is packed securely.
Are organs considered pianos for moving purposes? No instrument is too big for a professional piano mover. We move all types of pianos, including organs. Get in touch with us for your piano or organ moving estimate.
We Can Store Your Piano
Are you downsizing or remodeling and need a place to store your piano for the short-term or long-term? We have you covered. We offer piano storage solutions and can store any of your other belongings as well. We recommend a climate-controlled storage facility for your sensitive instruments like pianos.
Piano Reassembly Services
After we disassemble and transport your piano, you can rest assured that we'll put it back together correctly with our professional piano reassembly services. We will place your piano in the exact spot you want it to be in. After your piano is put into place and set up correctly, you'll be ready to start playing it again.
Schedule Your Piano Move Today
Moving a piano is no easy task, but our experienced piano moving professionals have it down to a science. You can rest easy knowing your valuable and fragile instrument is protected during your move. We offer comprehensive piano moving services, whether you're moving across town or across the country. Condor Moving Systems offers residential, commercial, office, and long-distance moving services throughout Dallas & Fort Worth, Texas. Contact us today to get started with your piano moving estimate.