Condor Moving Systems provides exceptional local moving services and long-distance moving services; with every move when you hire Condor Moving Systems you can expect:
Work with Condor Moving Systems from A to Z
Always Receive Prompt and Friendly Moving Services
Free Moving Estimates "Binding and Not-To-Exceed Moving Quotes"
Competitive Rates
Highly Skilled Moving Crews and Drivers
State Of The Art Moving Equipment
On-board GPS Tracking on most vehicles
Moving Coverage Options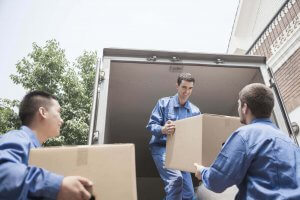 Moving Services You Can Trust
In business for over 15 years, at Condor Moving Systems we are dedicated to providing professional moving services throughout Texas and the surrounding states servicing 48 states. Condor Moving Systems can handle any size move whether you are moving a few boxes or a household full of furniture Condor Moving Systems is here to help. Condor Moving Systems offers an array of moving services to help make your move an easy and hassle-free. Condor offers Local Moving Service, Long Distance Moving Service, Packing & Crating, Storage Services, Special Care Item Moving and Auto-Transportation. When moving with Condor Moving Systems; Condor will provide you with an exemplary moving service; proven by holding Pinnacle Mover and ProMover recognition. When hiring a moving company you can trust Condor Moving Systems with your possessions. Condor Moving Systems backs our service by providing coverage options that are right for you. When planning a move check out our free moving check list to help you plan your upcoming move.
The Right Moving Services Make All the Difference
Moving to a new home is an exciting time. The possibilities looking forward seem limitless, and there's nothing like a fresh start. Given all this excitement, it's easy to overlook some of the details that need to be handled when you're getting ready to move. That's because this is an involved logistical exercise to say the least. This is also why you should work with a moving services company that helps to take care of all the details relating to relocating your belongings to your new home safely and on time.
Condor Moving Services in Texas has been helping people make that fresh start efficiently and without worry for years. When you hire us, we take care of things – it's that simple. We do what you need us to do and we offer input on things that those who are not professional movers may not be aware of. We free you to focus on your own "to-do" list that, once you hire us, no longer includes making sure your things arrive in your new home.
Your Move Is Our Move
Specifically, when you have us handle your moving services, we literally treat your move as though we were transporting our own possessions. We carefully pack our moving trucks so that everything fits snugly and securely. We never, ever handle any item with anything but the utmost in care when loading or unloading it. We drive our trucks carefully to minimize the chance that something could shift, fall and wind up damaged. As we mentioned above, we take care of things.
Once we arrive at your new home, our moving services come standard with an intensely focused attention to all the details. We account for every box, every piece of furniture and everything that was loaded in our truck before we finish any job. If something does suffer damage, which can happen from time to time regardless of our level of care, we take care of things openly and responsibly, whatever needs to be done.
In short, we are your moving partner. Whether you're looking for moving services in Texas, moving services out of state or something else, we're here to answer your questions and to help you all the way through the process. Give us a call today to find out more about how we can help you take an important step towards your exciting new start in life.
Our moving service areas include the following cities but are not limited to:
Texas Moving Service Locations
Oklahoma Moving Service Locations
We stand behind our moving services from your initial inquiry for a moving quote to the careful placement of your last item by our movers, we look forward to assisting you with your upcoming move. Please contact our sales office at toll-free 877-460-6683 or complete an online quote request to be contacted by one of our friendly Moving Consultants for further details about our moving services.