Moving Locally in Dallas/Fort Worth or Intrastate Throughout Texas
Since 2003 Condor Moving Systems has provided the highest quality service for intrastate local moves licensed by the Texas Department of Transportation and fully insured. We are members of the Southwest Movers Association proud Pinnacle Movers which commits us to maintaining the highest industry standards by providing relocation services that are always efficient, reliable and safe.
Local moves are made within the boundaries of a single state and offer a wide variety of services that can be tailored to meet your relocation needs. Our standard local service includes disassembly of any furniture pieces that need disassembly, loading, padding, transportation "fuel and tolls included", unloading, placing your furniture in designated rooms and reassembly of furniture pieces that were disassembled. Condor Moving Systems is a local moving company proudly serving Arlington, Dallas, Houston, San Antonio, Austin, Fort Worth, and many other cities in Texas.
Full Service Local Moving In Dallas, Fort Worth, Houston, Austin, and San Antonio
Condor Moving Systems offers a wide variety of local moving services; partial-packing for any specialty items you may need help protecting or full-packing services for those who want to relax and let the professionals carefully pack the house top to bottom. Short-term and long-term storage solutions are available in our secure and climate controlled warehouse. Condor uses only state of the art moving equipment; our 26ft moving trucks are equipped with air-ride suspension system in lieu of conventional springs. Vehicles with air-ride are supported by a series of rubber cylinders and filled with compressed air allowing for a smoother ride for your furniture. A lift gate system is used to bring your items onto the moving truck versus the old traditional ramp system preventing any added stress to your furniture. Last but not least, all Condor's trucks are equipped with a strapping system where straps are used to secure furniture on the inside of the moving box to prevent items form shifting during transport. Condor Moving Systems will never use a pick up truck and trailer to move your household possessions as they are not specifically designed to transport household goods as our trucks are designed to do. We stand behind our moving service; from your initial inquiry to the careful placement of your last item by our movers; we look forward to assisting you with your upcoming relocation. Please contact our sales office at toll-free 877-460-6683 or complete an online quote request to be contacted by one of our friendly Moving Consultants for further details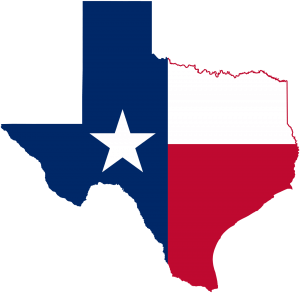 A few things Condor Moving Systems wants you to know:
All our local moves are performed by full time company employees
All our movers are experienced professional movers
We own and operate our own moving trucks designed to haul household items
Standard Local Move Service Includes: Included in every local move on moving day our movers will provide you with the following moving services.
Disassembly and Reassembly of Furniture: Certain furniture items cannot be safely moved without disassembly. Some examples of these items include: bed frames, dressers with mirrors attached, and two piece china hutches. Our full-time movers will disassemble these items and reassemble them upon delivery to your new home. Ready to assemble (RTA) or pressed wood furniture, bunk beds and cribs will not be disassembled by our movers. It is however recommended that you disassemble these items for safe transport to your new home. In addition, due to safety issues, we cannot disconnect, disassemble or reassemble electronics, major appliances, exercise equipment, trampolines, play grounds or swing sets.
Heavy Duty Padding of Furniture: Prior to loading, our movers will wrap your furniture with heavy duty pads to prevent nicks and scratches during the move process. At your new home, the drivers will remove these pads from the furniture and place the items in the rooms you request.
Loading and Unloading of Furniture: Our crews will carefully load all your belongings into our 26 foot air-ride equipped moving trucks. Air-ride is a special suspension system that provides a smoother ride for your belongings. When all the items are loaded, straps are used to secure your belongings in the truck to insure the load does not shift during transport. Upon arrival at your new home, all items will be unloaded. It is the customer's responsibility to insure all items have been loaded at the pick up and unloaded at delivery.
Placing furniture and boxes in customer's designated rooms: When our movers arrive at your new home they will place all your major furniture items in the rooms requested. A floor plan of your new home will be a great asset in deciding where you would like the items placed. It is a good idea for the customer to have the rooms marked as master bedroom, Johnny's room, etc to avoid any confusion during delivery.
Release Value Protection: Your estimated cost of services includes release value protection of sixty cents per pound per article for your belongings which is the minimum carrier's liability. If any article is lost, destroyed or damaged while in your movers custody, your movers liability is limited to the actual weight of the lost, destroyed or damaged article multiplied by 60 cents per pound per article. Please contact your sales consultant if you wish to purchase additional valuation coverage for your move.
Get Started Today!
Condor Moving Systems provides local moving services to all major cities in Texas, including Dallas, Arlington, Fort Worth, Houston, Austin, San Antonio, and cities throughout the state of Texas. For more information and to get a free moving service quote, please contact us today.