Professional DFW Movers
Dallas and Fort Worth are the third and fifth largest cities in Texas while Dallas is the ninth largest city in America. You can only imagine the dread that rush hour traffic brings when you are moving to and from one location to another. When you are moving between Dallas and Fort Worth, traffic is your number 1 enemy. There is nothing that will be more stressful in your move than sitting in traffic waiting knowing that the charge on your rental truck is growing with every passing minute and mile driven. Moving is supposed to bring a family to a new location with a fresh start and a new beginning, not stress and problems. Not a lot of DFW Movers focus on that, This is the premise that Condor Moving Systems tries to instill in every customer that calls.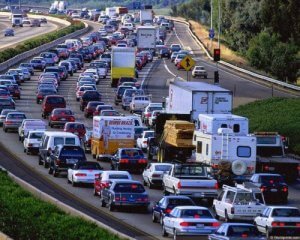 The DFW area as mentioned before, is incredibly difficult to navigate and in our blogs you will note that it is very expensive to rent a truck from a truck rental company especially when you are traveling long distances. Most companies will have around a $115 base charge with anywhere between $.79 and $1.19 extra per mile. If you travel between Dallas and Fort Worth, you would be traveling 100 miles round trip, followed by the picking up and returning of the rental truck nearly 15 miles away. Most moves will take two round trips, meaning 200 miles, and 15 miles to pick up the truck and another 15 to return it. If you opt to rent a truck from popular rental truck facilities, you will likely be traveling a total of 250 miles which means you could be paying as much as $450 just for the use of the truck. El Paso movers is also one of the services we provide.
Here is a breakdown of the costs associated with moving using a rental truck company:
"Big Yellow Truck Company"
Truck rental base cost: $115
Mileage: (250 mi. x $1.19) = $298
Tax: $34
Total: $447
"Company Where You Haul It"
Truck Rental Base Cost: $69
Mileage: (210 mi x $.79) = $166
Tax: $20
Total: $255
Don't forget the aspirin for the backache you'll have to deal with later for moving your 150-pound refrigerator!
When you move your valuables yourself, it seems like a great way to save, and it may seem to be cheaper at first glance, but in the long haul, moving may be a bit more difficult than you may have imagined. You may have a family to move, but things do get damaged in the process of moving, and even more so if you are inexperienced in moving large objects. This is something that no truck rental company can offer you – reimbursement and replacement of goods in the unlikely event that something precious is damaged.
Condor Moving systems has two insurance policies in place to help you deal with such instances. This is why Condor Moving Systems should be your trusted DFW mover. Get in touch with us to get a free consultation and more information about the packages we offer. There are a lot of DFW Movers but only one will do it pain and headache free, Condor Moving Systems. Contact us now to get a quick quote.
---