In today's global marketplace employee relocation is an essential part of the corporate culture. We offer corporate relocation package gives your company the competitive edge necessary to attract the most qualified candidate. Establishing a partnership with Condor Moving Systems will enable your company to provide an attractive relocation package allowing you to manage this expense by providing a service that is reliable, hassle-free and cost-efficient. As your preferred relocation vendor Condor will eliminate the need for multiple bids and allow your employee to receive rates and discounts that may not be available to others.
Running a business is all about efficiency, and if you're reading this blog, you probably own or manage your own business while simultaneously trying to remain efficient with your time and money. By choosing Condor to move your employees, you are making yet another great business decision. The same way you minimize your costs to please your customers, we maximize value and quality to suit your employee's needs. Relocating on a wide scale doesn't have to be a hassle – and it isn't with Condor Moving Systems.
Managing a business is about managing people, too. You have probably learned that as your business size increases, it becomes more and more about how to effectively manage your people and less about running the business itself. If you have a business with multiple employees it is a difficult task to move to different areas.
There are businesses out there, which demand a high level of devotion from its employees, whether you're into research, sales, services or manufacturing. If Steve J. is meddling around with how to move his glass china cabinet, he is devoting time to not working for you thus costing your business money and resources, thus costing you money and resources.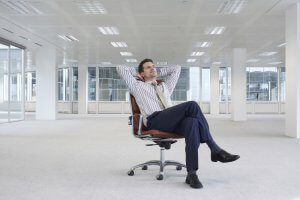 Why Relocate At All?
Saving your employees money saves you money. Do you think it won't affect you if Steve J. damages his glass china cabinet? Losses at home are always demonstrated in the workplace in terms of stress about money, frustration with the employee's current job or pay, as well as lack in productivity as the employee searches for ways to compensate for the losses incurred at home.
Worst of all scenarios – Injury. This is probably the worst thing that can happen to your company. If Steve J. contributes enough to the company for management to consider relocating him, don't you think he is important enough to protect from injury as well?
Losing an employee for a few days is nothing compared to losing an employee for an extended period of time. This scenario involves hiring a new employee to replace the injured employee, paying insurance for the employee's treatment, and paying for the rehabilitation or even retraining of the old employee to keep them up to the industry standards.
Corporate Relocation In Arlington, Dallas, Fort Worth, Houston, Austin & San Antonio
Condor Moving Systems will customize our service for your company and employee needs. We will provide you a single point-of-contact as our team helps manage your employee's relocation. Condor will work with you whether it's a lump sum, direct reimbursement or direct bill. Condor Moving Systems will provide you with a highly trained dedicated sales consultant and relocation professionals. Our mission is to provide superior customer service of the highest quality, as we are constantly looking ahead, building on our strengths and taking the extra steps to make the moving experience pleasant. It may seem like a minor issue, but like all business decisions there are risks involved with certain choices and much of the time those decisions can turn awry to negatively impacting your business. The same way your company spends money on insurance to make sure that you are covered in the case of an accident, you should look out for your employees and your company by covering your employees with corporate relocation in Dallas, Houston, Austin, or any of the cities in between.
We have carefully structured our business minimizing our costs so we can pass the savings on to you. Condor can save your company hundreds to thousands of dollars for every employee you relocate by not overpaying to go with a "big name" Van Line. We strongly believe that you should pay for the service and not the name. Our goal is to save your employee time during the relocation process to maximize your employee's productivity. Condor Moving Systems is proud offer corporate moving services and corporate relocation services throughout the state of Texas, including Arlington, Austin, Dallas, Fort Worth, Houston, San Antonio and many others. To learn more about our DFW corporate movers, please contact us today.