Moving Out-of-state In Texas – Arlington Dallas, Fort Worth, Houston, Austin & San Antonio
Since 2003, Condor Moving Systems has provided the highest quality interstate moves. We are licensed by the Federal Motor Carrier Administration and proudly holding ProMover status as members of the American Moving and Storage Association.  This prestigious recognition commits us to serving our customers with the highest standards in the moving industry by providing efficient, reliable and safe services that deliver not only your valuables, but results – every time.
Condor Moving Systems offers a wide range of quality, long-distance moving services throughout Texas and Oklahoma. Regardless of what your moving service needs are, Condor Moving Systems is dedicated to your 100% satisfaction and will always strive to accommodate you.
We offer packing services for any large item that you feel may requires special attention or increased effort to safely move, as well as full packing services for households who need to have everything expertly packed by by our professional and highly qualified movers.
Condor goal is to make sure that your household goods arrive to their destination safely, we have implemented a wide variety of security & safety measures.  We use a "Moving Truck Only"  most of our equipment has a lift gate system to load your items onto our truck, rather than use hand trucks.  Our fleet ranges from air-ride 26' moving trucks to 54' tractor-trailers, you can rest assured that your items sit neatly and securely during their transport across the country.
Whether you're moving to or from Dallas, Fort Worth, Austin, San Antonio or Houston Condor will takes every step to help you plan your move, no matter how far the distance. Understanding that it's difficult and stressful to plan a move.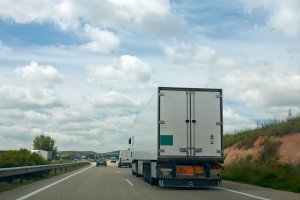 Condor Moving Systems Is The Right Choice for Long Distance Moves
Condor Moving Systems can assist you with all aspects of your move and has a host of standard features that feel more like deluxe features.
Disassembly and Reassembly of Furniture: There are some items that cannot be moved without the disassembly of them. In order to get the fastest and safest move possible, our full time movers will disassemble things like cribs, bed frames, dressers with mirrors, and two piece china hutches. We will then reassemble your furniture inside your new home. Due to safety concerns and wiring issues, we cannot disassemble any electronic equipment such as treadmills, major appliances, trampolines, or any similar equipment.
Heavy Duty Padding of Furniture: Prior to loading, our movers will wrap your furniture with heavy-duty pads to prevent any nicks, damages, or scratches during the moving process. The drivers will remove these pads after transport and move the items to the rooms that you request.
Loading and Unloading Furniture: After making a detailed inventory of your items on long distance moves, we will carefully take an inventory of all items being loaded into our air-ride equipped vehicles. While they are being loaded, we will secure your precious belongings to our unique, state of the art security strap system to ensure that your items do not sway, shift or move during transport. Upon arrival, we will unload the items as you take inventory to ensure that nothing was lost, is missing, or was left behind at the previous location.
Placing Furniture and Boxes in Designated Rooms: When we arrive at your new home, our movers will place all of your furniture in your requested rooms. This is the extra mile that Condor Moving Systems takes to ensure your satisfaction. Providing us with a floor plan will greatly aid in moving the items to their intended rooms, and labeling will help as well, although not required.
Moving Coverage: Condor Moving Systems provides the right type of coverage for any move please view our moving coverage options.
Condor Moving Systems offers a wide variety of long-distance moving services ranging from partial- packing for any specialty items you may need help protecting or full-packing services for those who need everything packed. We also offer short-term and long-term storage solutions in our secured and climate controlled warehouse.
Please contact our sales office toll-free at 877-460-6683 , or  fill out our contact form and we'll get back to you as soon as possible!