Professional El Paso Movers
Situated on the border of the United States and Mexico, El Paso is as visually captivating as it is rooted in its own culture and history. Standing on the Rio Grande River, the Franklin Mountains beautifully extend into this western Texas city, making for stunning sunsets and everyday views. Given all its geographical lure, it is no wonder why we have seen El Paso grow over the years. In business since 2003, Condor Moving Systems is the premier El Paso moving company. Whether you are moving to another neighborhood within El Paso or need to relocate out of state, we are who you should call for all your moving needs. Not only do we know and love the entire state of Texas, but we make it a point to only employ the most talented and experienced movers we can find. Our El Paso movers will do everything they can to simplify your move and ensure all of your belongings get to their new home as safely and securely as possible. We provide Fort Worth movers services as well.
As a local El Paso moving company who has been in the business for nearly 16 years, we are no strangers to good ol' fashioned southern hospitality when it comes to all your moving needs. We understand how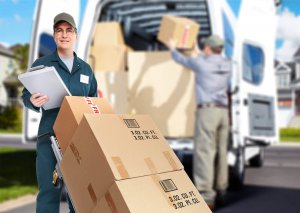 overwhelming and daunting moving can be, which is why we are dedicated to taking the pressure off of you and onto our own shoulders! Our professional El Paso movers are friendly, experienced, and know what it takes to get the job done in an efficient and safe manner.
Regardless of the size of your move, our professional El Paso movers will take care of you and allow you to focus on moving to a new city, rather than the move itself. We offer packing and unpacking services or can provide you with all the necessary materials to pack up your belongings yourself. Are you in need of short or long-term storage? We have you covered! Our storage center is both clean and safe, giving you peace of mind that your valuables are in good hands for however long you need to store them. In addition to our moving, packing, and storage services, we also offer automobile transport, furniture and motorcycle crating, bulky item shipping, and even shuttle service (in certain areas).
All of our El Paso movers are highly trained professionals who are well-equipped to handle your move, regardless of where you are moving to and how much stuff you have! We have the experience necessary to ensure all of your items are protected, securely packed, and reach your new home in the shape they left. We hold ourselves to high standards when it comes to our customer service, and our movers are no exception. If you are looking for an affordable, friendly, and professional moving company in El Paso, give us a call today or fill out our simple online form for a free quote. We look forward to helping you begin the next chapter of your life in your new home!