Full Value Replacement Coverage & Release Value: What Does It Mean?
Knowing the difference between Full Value Replacement Coverage and Release Value while your household goods are in Condor Moving Systems possession is crucial in the event an item is lost, damaged or destroyed.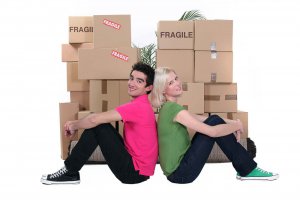 This Service increases Condor's liability from the standard $0.60 per pound per article to a minimum of $6.00 per pound.
This Service is typically has a deductible that has to be met prior to customer getting reimbursed on a claim.
Deductibles can range from $250.00-$750.00. Full Value Replacement Coverage is extra in addition to the standard transportation charges.
Full Value Replacement Coverage –
This option allows a customer to deem the value of their entire shipment.
For example a shipment weighing 3,000lbs minimum value should be $18,000.00.
That doesn't mean a customer cannot deem their shipments valuation at an amount higher than $18,000.00 but the $6.00 per pound is the starting point.
The option of Release value would value a shipment of 3,000lbs at $1,800.00 with no way to increase the movers liability.
Its important to understand your options and what they mean.