Moving to a new home is exciting, but packing for a move can be a stressful activity. Here are some professional packing tips to help you along.
Lighten Your Load
Weeks (or months) before your move, start separating out some things that may not be worth packing. This includes toys, balls, stuffed animals and games that are no longer played with, as well as clothing and shoes that are no longer worn. Make note of duplicate kitchen items as well. Put all this stuff into boxes for Goodwill. Every item you give away can make your packing job easier, and can brighten someone else's life too.
Get Packing Supplies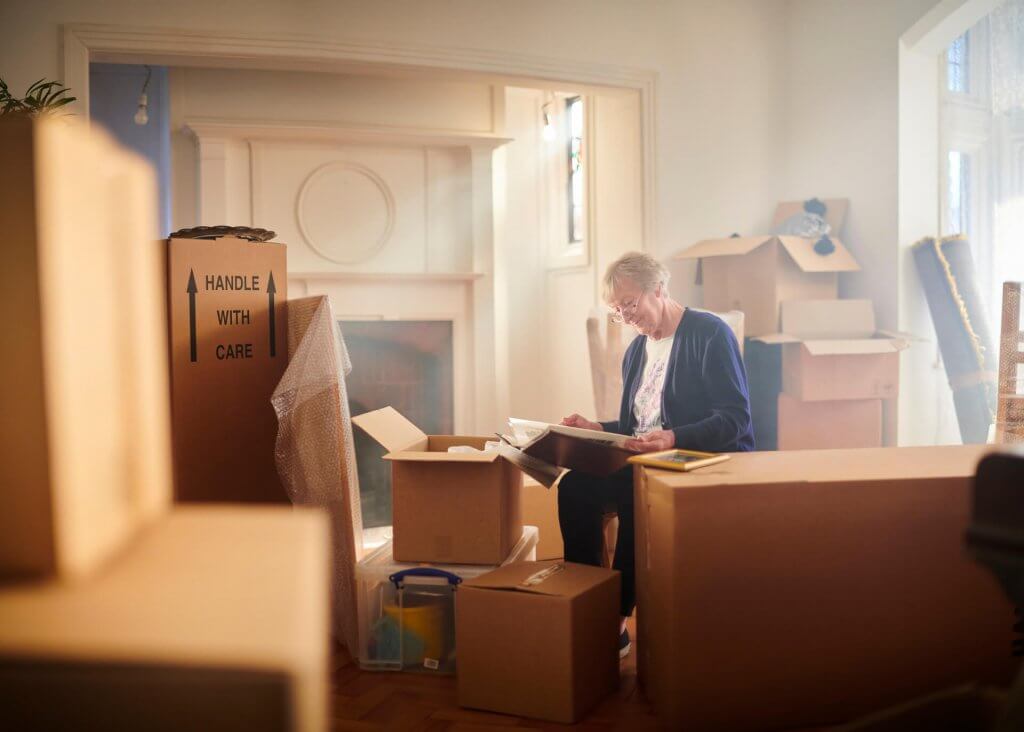 Make sure to get a good variety of boxes to accommodate all your items, and err on getting more than you need. You'll want plenty of packing tape, markers and labels. Your moving company is likely to also have packing supplies available in case you run out, but it's better to have them always at hand.
Pack By Room
Packing can be overwhelming and it's easy to lose focus, so focus on one room at a time. This makes the whole task more manageable and will give you a feeling of accomplishment when a room is packed. This will also help you keep items from each room separated so unpacking at your new home will be easier.
Pack Smart
A common mistake is packing heavy items in large boxes. You want the smallest box it will fit into. This will reduce the likelihood that the heavy item will push open the bottom of the box. You also don't want to pack a lot of heavy items (books or dishes, for instance) into a large box because it becomes harder to carry. This is why it's so important to have a variety of sturdy boxes.
Label Everything
Have plenty of labels and markers in a convenient place before you pack so you can start labeling right away. This helps keep items grouped together and unloaded into the proper room.
Consider Your Needs
Obviously you can't pack up every single thing a week before your move or you'll have no access to clothes, shampoo, toothpaste, cereal, forks and plates, etc. Pack a toiletries bag and a small travel bag with the things you'll need, as if you're on vacation. The vast majority of your clothes can be packed up, along with fancy dishes, cookware, fine silverware, etc. Also, keep a first aid kit around. You never know when you'll need it.
If you're getting ready to move, Condor Moving Systems can move you, your family and your business, with very competitive moving costs. We're experts in moving anyone anywhere. Since our Dallas/Fort Worth based full service moving company opened its doors in 2003, we've set the highest standards for moving services, as all as providing packing services, moving supplies and storage services. Our knowledgeable moving consultants and highly trained moving crews specialize in both residential moving services and commercial relocation. Whether it's local moving or long distance moving, we'll make your move a positive experience and do everything possible to guarantee your satisfaction. Call 877.356.2236 or contact us for a free moving quote.