When you've moving, you want to make sure everything makes the journey to your new home in perfect shape. This includes furniture, dishes, heirlooms and pets. But what about plants? You may have some plants that you've nurtured for years. Since they're delicate and perishable, they can't get packed up in a moving truck with your tables and chairs. Moving can be a rough experience for them. Here are a few tips for successful plant moving.
Preparing Your Plants for The Move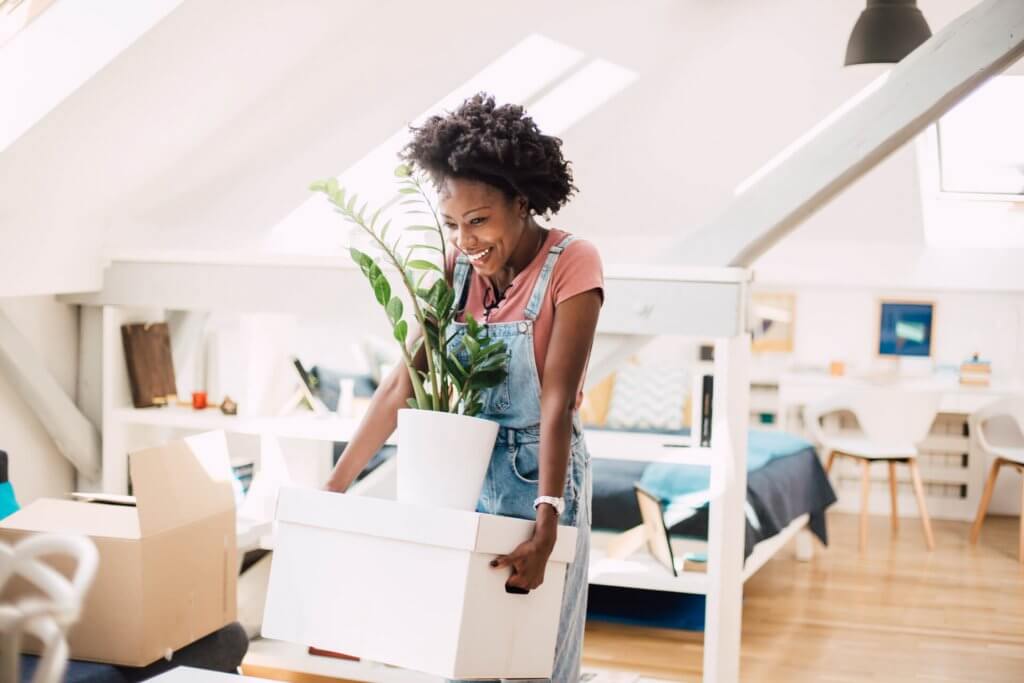 A couple weeks before your move, do the following things:
Gently prune your larger plants so they're more compact.
Inspect your plants for any pests or parasites. You do not want to take them with you. A pesticide may be necessary. Make sure to follow the directions carefully.
Two or three days before your move, give your plants a normal amount of water. (If you water them right before your move you may have to deal with some dirty spills.)
Packing Your Plants
If your plants are in breakable containers, consider moving them into plastic pots of a similar size. Your movers can then pack up and carefully move the pots along with any other breakable items.
Before your move, keep an eye out for boxes the right shape and size for your plants. This provides extra protection for them. (Most movers have a variety of boxes available.) Plants can also go into plastic bags, which are less protective structurally but do help retain moisture. For extra protection you can put a plant into a bag and a box. This can also keep your plant warm if it's cold, but this runs the risk of trapping too much heat during a summer move. Keep an eye on the forecast. Make sure boxes are ventilated (you may need to make some holes) and marked with a THIS SIDE UP marking for clarity. You do not want a plant being transported or stored upside-down for any length of time.
Transportation
Most movers are not equipped to move perishable items like plants, so you'll probably be driving them to your new home along with any pets. Think ahead about how many plants can fit in your car along with whatever else. While driving, make sure to maintain a temperature close to what your plants are used to. If there's a risk of soil or water leaking out of your plant's packaging, put something down to protect your car's interior. Avoid transporting them in the trunk unless you can ensure they have ventilation. Pack them into the car last, and unpack them quickly upon arrival, then water them if they seem dry.
If you're nervous about moving with plants, Condor Moving Systems can move you, your family and your business, with very competitive moving costs. We're experts in moving anyone anywhere. Since our Dallas/Fort Worth based full service moving company opened its doors in 2003, we've set the highest standards for moving services, as all as providing moving supplies and storage services. Our knowledgeable moving consultants and highly trained moving crews specialize in both residential moving services and commercial relocation. Whether it's local moving or long distance moving, we'll make your move a positive experience and do everything possible to guarantee your satisfaction. Call 877.356.2236 or contact us for a free moving quote.